Travel Publications and Subscriptions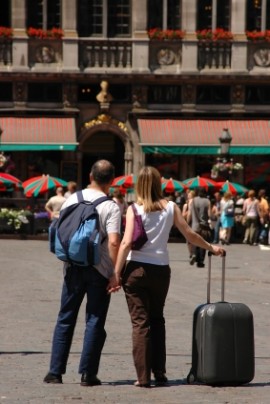 Take a look at our great member deals:
$20 Discount on Get Up and Go Magazine Discount : Get Up and Go is Australia's leading travel and lifestyle magazine for grown-ups, 50+.  The magazine covers the very best of Australian and International travel destinations.  Either way, the magazine will inspire your next trip or provide a momentary escape to keep on your bedside table.  Our friends at Get Up and Go have offered New Young Travel friends a great discounted offer.  Sign up for 12 months or 2 years.You must type in the promotion code nyt2012 to get the deal. Valid till 31 July 2012 Click here for more.
Cruise Passenger is Australia's number one cruise publication, providing the latest cruise news and definitive ship reviews.  With its exhaustive coverage of ships, ports and destinations, Cruise Passenger magazine provides you with everything you need to make an informed decision about your next ocean voyage or river jourey.  Subscribe now and receive 50% off the normal subscription price exclusive to NewYoungTravel members. 
Odyssey Travel is a not-for-profit organisation specialising in world-wide cultural and heritage travel for the over 45's.  Mention NewYoungTravel.com.au for one year's free subscription.