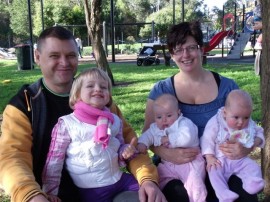 For Travellers
NewYoungTravel.com.au is an online magazine dedicated to delivering interesting features and the best travel deals directly to seniors (+50).  We include both domestic and international travel product and are continuously scouting the travel industry to find the best deals.
We are proud partners with ZUJI – Australia's largest online travel agency.  With this partnership, we bring a choice of more than 400 airlines, 60, 000 hotels and thousands of car hire, activities, attractions as well as travel insurance  to travellers.
Who are we?
Managing Director, Bronwyn White has over 20 years experience in the travel industry.  She has gained her experience with companies such as Qantas, Tourism NSW, TNS Research and as a consultant to the travel industry.  This site is the result of formal and on the job research.  It also means Bronwyn can spend more time at home with her 3 beautiful daughters and combine her love of the travel industry and working with senior travellers who have such a spark for life – the new young.