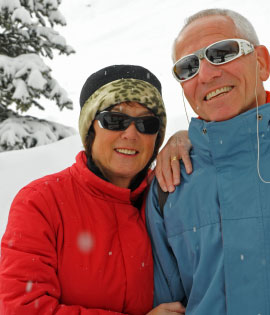 For advertising, please email us me personally at bronwyn@newyoungtravel.com.au or telephone Bronwyn  White on 0408 225 766.
We are happy to take bookings for advertorial articles with contextual backlinks to your site for the seniors travel market.
We work very hard at ranking well for seniors travel and related terms so we will provide a high quality link to your clients site.  We also have a great following of senior travellers in the 55+ plus age-group so by providing a link to your clients travel site, you are building the brand amoungst this tough but loyal market.
So why choose New Young Travel?  We are world experts on this market. Bronwyn White is a published author of the book titled "Seniors Travel Tips" and has recently published ground breaking research providing insight into the seniors travel market.  Head over to MySeniorsTravelResearch.com for more information.   No one knows the seniors travel market like we do.
We take articles and links at our discretion that are of interest to the senior traveller / traveler (spelling depending on where you are from).
We have a great range of pricing, including banners, advertorial and the opportunity to advertise / advertorial opportunities on our eNewsletter that goes out to targeted travellers in the 50+ age-group.