Bali For Women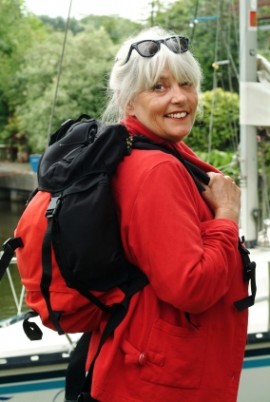 Bali is the ultimate holiday destination. Delicious food, beautiful beaches, lush countryside and a welcoming and hospitable culture will have you wanting to return as soon as you leave. With a little planning, Bali is the perfect choice for women.
From the shopping in Seminyak to the spas of Ubud, Bali is the holiday choice for women looking for a cultural experience without the hassle. Yoga retreats, culinary courses, walks through lush green rice paddies or maybe you want to go surfing on the next big break – Bali has it all.
In more recent times there has been unfavorable reports in the press about people holidaying in Bali. But like any country that you plan to visit, risk can be mitigated with a bit of common sense and forward thinking.
Bali is a very poor country and health and sanitation in some places may not be the same as what you have at home. Always take any medication you may need with you and make sure your vaccinations are up to date. Always drink bottled water and make sure you have hand sanitizer with you. If possible book your accommodation in advance and organise pick-ups from the airport.
A well thought out itinerary is also important for women planning a holiday in Bali. Redgirl Adventures are the travel specialists for women travelling to Bali.
"We understand that many women would like to travel to Bali but may be nervous to go alone. At Redgirl Adventures we keep our group tours very small and private," Owner of Redgirl Adventures, Robyn Smith says.
In a trip more reminiscent of a holiday with friends rather than a group tour, Robyn's philosophy is to show travellers the side of Bali that touched her spirit. When Robyn first visited Bali she was in awe of the food, sights, people and culture.
"Bali holds a very special place in my heart and I hope that when women travel to Bali with Redgirl that they too will feel their spirit ignited," Robyn says.
Bali is not just for the young. Redgirl Adventures specialise in retreats for women over 50.
"Many older women are nervous about travelling but sometimes all they need is a trusted friend or a fellow nomad to share the adventure with," explains Robyn.
Robyn's schedules are flexible ensuring that women have a personalised travel itinerary.
"We promise that you experience real Balinese culture in your own style. It's like having your own private tour of Bali in a more affordable, enjoyable and authentic way," Robyn says.
If you are a single woman or just wanting to get away by yourself, Bali is the perfect choice. Redgirl Adventures can give you a holiday where you leave feeling connected to the people. Whether you are a grandmother, mother or single woman, Bali is the prefect choice.