Scuba Diving in Asia For Single Seniors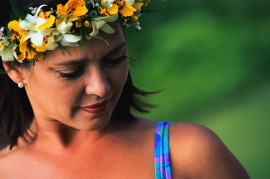 Scuba diving is on the bucket list of many travellers.  In-fact, we find that it is often on the list of things that travellers have always wanted to do but never have had the time to do it.  If scuba diving is on your list, don't let being a solo traveller stop you.
Scuba diving is a special interest that unites travellers the world around.  It is a strong community bonded by its love and curiosity of the ocean.
Scuba diving is a great way to renew your sense of adventure.  It can be a magnificent and mesmerising experience and there are plenty of opportunities to enjoy scuba diving on your own or in a small group.
Asia happens to be the perfect destination that caters to all the needs of single divers.  Dive spots in Asia are just the right place where solo scuba divers can dive.
Whether you are looking to get away and dive on your own or you want to meet other singles who are as fond of scuba diving as you are, you will not be disappointed if you choose to dive somewhere in Asia.
The great thing about diving in Asia is that there are travellers from all around the world.  It is in a sense, a central dive location readily accessible by other countries around the world.  There are several countries where you can enjoy and experience excellent diving in Asia.
Thailand
Some remarkable diving is offered in the heart of South East Asia, especially in the Andaman Sea, the Gulf of Thailand, and in the Similan Islands. The Similan Islands and Phi Phi Islands are the leading diving destinations in Thailand.
Divers can travel to the Similan Islands via the liveaboards or speedboats operating out of Phuket. The waters surrounding Similan and Surin Islands, which is a group of two islets and five islands are home beautiful fish and an abundance of sea life.  Some of the types of fish that you are likely to see include leopard sharks, manta rays, whale sharks, and other species like cuttlefish and frogfish.
Some of the greatest diving in Thailand is provided by these islands.
Indonesia
Indonesia is the home of the largest archipelago in the world and as such is the home to some of the most picturesque islands you will ever see. 
Scuba divers can experience all levels of diving there, from shallow-water dives to steep drop-offs, and dives off underwater shipwrecks. The Komodo archipelago is also worth exploring and Sulawesi is Indonesia's best dive spot. 
And of course, you may also get to see the world-famous Komodo dragons.  
Do check before you plan on going to Komodo because there has been talk on and off by the government that they will close the island temporarily to help preserve the Dragons and their habitat.
Malaysia
 Malaysia has become one of the world's leading locations for singles to get a taste of diving in Asia because of the diverse marine life there, coupled with beautiful islands, clear warm waters and white sandy beaches.
Scuba divers keep returning back to Malaysia for more because of how rich the marine environment is there. Over 200 species of fish and 50 types of coral are supported by the coral reef system in Malaysia.  The calm waters make Malaysia a great option for beginners.
The Philippines
The Pearl of the Orient Seas is blessed by the world's best diving spots. Up to 60 meters of underwater visibility is offered by the crystal clear, warm waters.
The Philippines is heaven for solo divers throughout the year with drop-offs, shipwrecks, more than 2000 species of fish and over 800 species of hard and soft species of coral. The underwater wonders of the Philippines include cliffs covered with colourful corals, gorgonians, rays, sharks, sponges, and turtles.
The Philippines has great sites for photography for divers who are hunting for creatures and small fish. Exotic fish, such as camouflaged frogfish, fire gobies, harlequin ghost-pipefish, Spanish dancer, and a variety of species of seahorses can be spotted there.
It is clear that there are many incredible treasures in Asia waiting to be found by adventurous scuba divers. There are a lot of great diving places in Asia, all you need is a keen sense of adventure and of course the right qualifications.  There are plenty of tour operators that will cater to your diving needs.  You can find these on the ground in Asia or book with a tour company before you go.