Top 10 Tips for Solo Traveler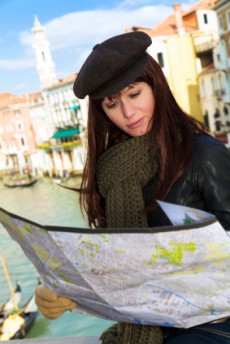 Whatever you do, do not let being single stop you from traveling and fulfilling your dreams!
Establish your comfort zone and your budget. Are you comfortable sharing a room with a stranger? The trade-off being price and single supplements.
You are not the only single out there in your age bracket. There are numerous tour operators who conduct tours dedicated to the over 50's travel market and in particular, singles.
Be willing to share with someone else the tour company can match you up with to avoid the single supplement. However, you must be fairly open-minded and patient – you may not always get your perfect roommate. While it can be great, it can be disastrous so think long and hard if you are easy-going enough to take this option…not matter what your age!
Get to know someone on the NewYoungTravel.com.au forum. The Internet provides the opportunity to meet like-minded seniors with similar interests with the added bonus of being able to get to know them before you commit to being travel companions.
One of the ways to avoid a single supplement is to look for accommodation that offers single rooms. These tend to be guesthouses and B & B style. Larger, flashier hotels tend not to offer single rooms so be prepared to look at 1 to 3-star accommodation.
Eating out can be one of the more worrisome aspects of traveling solo. To avoid feeling self-conscious, take a book. If possible, take a table that allows you to dine 'alfresco' to observe the passing parade. I assure you, you will never be bored.
Smile and you are automatically a people magnet. Be prepared to make an effort to strike up a conversation.
If you are hopping on and off transport, pack accordingly. You need to assume that there will be no one to help you, although, people will more often than not offer to lend a hand. As a rule, if travelling on your, try to stick to hand luggage on wheels – yes, it can be done.
Trust your instincts, with people, and all given situations. If it doesn't feel right, it probably isn't. Safety needs to be your utmost concern. Being a solo traveller can make you more of a target but keeping your wits about you and being sensible will help avoid undesirable situations.
Make the most of every moment.  Travelling on your own is truly liberating and free and in our view, a great way to enhance every aspect of your life.