Beware The Pitfalls of Medical Tourism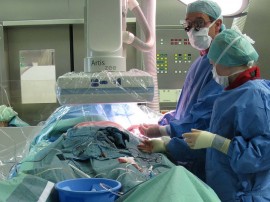 The practice of travelling overseas in order to seek out discount plastic surgery procedures is becoming more and more prevalent. Whilst the lure of low prices and a trip to a different country for medical tourism may sound appealing, there are a number of factors that need to be seriously considered before any decision to venture overseas are made.
As the majority of these medical tourism destinations are developing countries such as Thailand, India, and the Philippines, it pays to be aware of the fact that hospital hygiene and aftercare practices may not always be up to the standards expected in Australia. As these standards are often not as watertight as those in more developed countries, the risk of contracting a potentially debilitating or life-threatening infection is significantly increased. These bugs can include acute gastroenteritis, mycobacterial infections as well as other infections that a patient may not normally encounter in their home country.
Post-operative long-distance travel also poses risks to patients who look overseas to receive their plastic surgery procedures. Flying after surgery can greatly increase the chances of deep vein thrombosis and pulmonary embolism occurring. That being said, there are things that can be done in order to reduce the chances of these things occurring, such as drinking plenty of water, exercising your legs while seated, and taking a walk every few hours whilst flying.
The standard of training of overseas surgeons is also something that should be seriously considered before electing to travel abroad to receive your cosmetic procedure. Make sure you do your research into finding out what the exact qualifications of your intended surgeon are. It pays to remember that the qualifications and training received by plastic surgeons in Australia are often to a much higher standard than those in other countries – especially those from developing nations. Dr Jeremy Hunt, a plastic surgeon based in Sydney trained for over 10 years to earn his qualifications – and all plastic surgeons in Australia will have gone through a similar process. You should always try your best to meet the surgeon that will be performing the operation in person before the procedure is due to take place.
At the end of the day, any surgical procedure will have some risks associated with it – regardless of the country that the procedure is performed in. If you are set on travelling to another country to receive plastic surgery, the best thing you can do in order to avoid these risks is to inform yourself about the procedure, the surgeon who will be performing the procedure, and the hospital where the surgery will take place. It would also pay to try and track down any people you might know that have travelled overseas in order to receive cosmetic surgery and ask them about their experience.
Before committing to any overseas surgical procedures, it is always worthwhile consulting with your doctor at home, and researching what the price for your procedure would be if you were to stay in Australia. Even if it is more expensive to stay in your own country, the costs that will be associated with a botched procedure overseas will far surpass those for the same procedure in Australia.