All Inclusive Holidays: The Financially Smart Holiday Option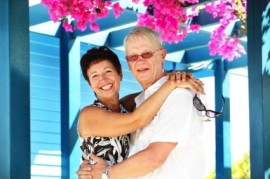 The all inclusive holidays package deal has earned something of a bad reputation in the past, mainly because travelers associate this vacation with overcrowded resorts and unimaginative buffets. However, this image has changed thanks to luxury travel deals in some of the world's most exciting destinations.
Financially sensible travelers have cottoned on to the luxury all inclusive holidays market as a way to achieve an affordable and stress-free getaway. Travel providers like First Choice offer a host of package options to destinations worldwide.
The luxury option
Sunspots such as the Maldives or Seychelles are popular slices of paradise. As you'd imagine, they're not usually seen as a typical budget vacation option. But apart from providing unforgettable experiences many of these exclusive islands do have one thing in common – you will usually have to book on an all-inclusive basis when visiting. This means that everything including flights, accommodations, meals and drinks, excursions, sports, and even spa treatments are included in the price.
Stress-free holidays
One thing you don't have to worry about on your all inclusive holiday is spending money, credit card transaction fees, currency exchange rates, or even tipping your waiter every night. This is definitely a 'hassle-free' option where you have nothing more to do but relax and decide which stretch of beach to stretch out on. Of course, you do get what you initially pay for when booking and this includes your accommodations options, whether it's a luxury over the water bungalow in the Caribbean or Thailand, or a private golf-resort villa in Marbella. This type of travel deal is also perfect for those who wish to stick to a set budget; take a little spending money for extras and you're ready to go.
Low season deals
If you have a more flexible schedule and are no longer concerned with fitting holidays around school breaks you'll find that you can achieve superb deals. School breaks are when the travel companies ramp up the prices but avoid these periods and you can find discounts of between 50% and 70% off. Low season holidays don't mean a lack of sunshine either and locations such as the Caribbean, the Canaries, or the Balearics offer year-round good weather. A few weeks in Costa Rica during the winter or even an extended fall vacation in Malta will bring major savings when combined with the all-inclusive option.
Also available at sea
Over 20 million people now take cruises each year and it's one of the best ways to visit multiple destinations within one trip. Take a multi-trip to historic Egypt and glamorous Dubai or sail around the Mediterranean stopping off at countries such as France, Italy, and Spain or even cross the ocean to the Florida Keys and down to the Caribbean. These floating hotels offer excellent all-inclusive options and a cashless system will be used via your onboard expenses account. All of your meals and drinks will be taken care of in the various restaurants and you can enjoy nightly entertainment, spa facilities, and shore excursions as part of your package.
Don't believe the rumours
If you want to know the truth about all inclusive then simply look up some of the reviews for your intended destination and resort. There's no reason why you should spend your holiday in an over-crowded hotel that offers only a buffet service. Travel agencies are bending over backward to offer you the best vacation possible for your money due to the highly competitive nature of this business. If you want an adults-only hotel then simply ask for it or if you want a choice of restaurant options then compare holiday companies to find one that suits you – the choice is yours to make.
Don't believe the myth that you will be trapped at your chosen resort; although with everything available on tap, you may not actually want to leave.