Travel Problems: When the Worst Happens While Travelling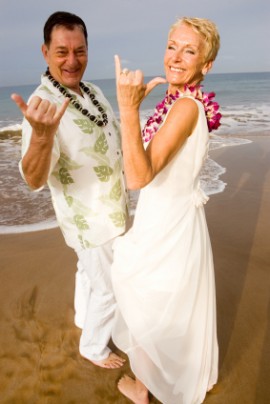 Despite your best efforts, sometimes travel plans fall apart. Everyday travellers around the world experience travel problems. There are a few steps to keep in mind during a travel emergency, but the most important step is one you take before you leave: getting travel insurance.
We have already once written about our top pick for senior's travel insurance:
Fast Cover stands out because they make getting travel insurance simple for seniors. Travellers of any age are able to get a policy. They also cover 43 pre-existing medical conditions automatically, including Diabetes and Osteoporosis without you having to fill in any medical forms. If you have a condition that isn't covered, you can call to find out the best options for you. All their policies for overseas travel include unlimited medical assistance and cancellation cover.
You can also travel confidently from travel problems knowing you can contact assistance wherever you are in the world and at any time. Fast Cover partners with Allianz so that you have access to Allianz Global Assistance 24/7 over the phone.
"It's important to be able to contact your insurers at any time and wherever you are", Fast Cover Managing Director Dean Van Es said. "For most problems, you experience overseas, you will need to notify your insurer and in particular instances, you may need assistance immediately."
Some of the common situations you may experience while travelling which insurance can assist with include:
Missing your flight
While less dramatic than needing to go to the hospital, missing a flight can feel like a disaster of travel problem. If you are going to miss your flight you will need to speak to your airline as soon as possible. There is always a chance that you can take an empty seat on the next flight. If you missed your flight because of an error made by the airline, the airline is the best place to start to rectify the situation. Always keep any paperwork and notify your travel insurance company.
Remember to keep the numbers and emails of all your hotels on hand. If you're going to be delayed, notifying them early may mean you won't be charged.

You're in a car accident
If you experience this kind of travel problem, remember to get the details of any other driver involved in the accident you experience. You then have to notify the car hire company and the local police if necessary. If the police attend the scene of the accident, ask for a copy of their report which you can send to your travel insurance company.
You need to go to the hospital
Going to hospital overseas can be a stressful situation. You should contact your travel insurance company as soon as possible. If you need to be moved to a different hospital, your travel insurance company can arrange transport. Keep all receipts and information about your medical expenses so that you can provide them to your insurance company once you get better.

Stolen/lost documents and money
Make sure you have multiple copies of your passport and credit/debit cards. Scanning and emailing them to yourself is a good idea too. If you are robbed, report it to the local police. You may need a police report to make a travel insurance claim. If that's not possible, report it to the hotel or transport within 24 hours and get a letter from them. Call your insurance company and file a claim as soon as possible. If your passport is stolen, you need to go to the nearest embassy to get it replaced.
Natural Disaster
A natural disaster is a travel problem that can feel chaotic. Stay as calm as possible and notify your family when you can. You should also contact your travel insurance company and airline as soon as possible to find out the best way to get back home.
Losing Luggage
It is always best to assume your luggage will be lost. Keep your important documents and a change of clothes in your carry-on. Take an inventory of what's in your bag so you can tell the airline if they lose it. If your bag is lost, don't leave the airport. Submit a report at the airlines counter and a claim to your travel insurance company immediately.
Hopefully, you do not experience any of these travel problems, but if you do, travel insurance can help you from being left out of pocket.