Fiji Activities For Adventurous Seniors Travel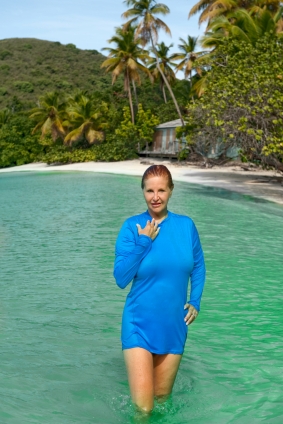 As Kiwies and Aussies, we love a bit of adventure. Many of us will struggle to spend two weeks lying on a beach! Mix up relaxation and action-adventure with these 10 suggestions about where to get your outdoor fix in Fiji. So hurry up and book your flights to Fiji, because these types of experiences won't wait around for you!
White-Water Rafting on the Upper Navua River
For those in pursuit of the perfect rapid, the Upper Navua River is a great place to start. Situated in a remote area of Viti Levu, the Upper Navua River is surrounded by some of Fiji's finest natural scenery: dense rainforest, colourful wildlife and crystal clear rivers. A rafting adventure here will allow you to explore kilometre-long canyons, stunning volcanic rock walls and a maze of different waterfalls.
Mountain Biking in Nadi Hills
Fancy flying down hills of emerald forest at fifty kilometres an hour? A mountain biking adventure in Fiji's Nadi Hills is bound to get your blood pumping! Based on the western side of the main island, mountain biking around Nadi is a fantastic way to experience native Fiji wildlife and forest, and to get up close and personal with some of the more remote villages. Check out Stinger Bicycles for bike tours!
Sea-Kayaking Around Beqa Island
Let your upper body strength do its thing with a kayaking excursion around Fiji's Bega Island; it's home to the infamous Fijian firewalkers. The crystal clear waters of the area mean that you will have incredible views of coral reefs and tropical marine life. If you're confident enough to venture out towards Bega Passage, you may even make friends with a pilot whale.
Swimming With the Sharks Around Moua Reef
Get your heart rate up with a shark encounter at Moua Reef, just a short ride away from Kuata Island. Here, you will find that fish really are your friends. The friendly reef sharks that occupy the area will be as interested in you as you are in them. Snorkelling is probably the most enjoyable way to explore the area, with plenty of places around for you to hire gear for next to nothing.
Swimming With the Manta Rays, Too!
Experience some manta ray magic by swimming, snorkelling or diving in the channel between Nanuya Balavu and Drawaqa Islands, located at the southern point of Naviti Island. The area is frequented by huge numbers of these majestic creatures from May to October, and makes for a special and unique wildlife experience. If you're intimated by the mantas, there are a handful of companies offering guided snorkelling tours around the area.
Snorkelling in the Blue Lagoon
One of the best examples of Fiji's incredible underwater world is the Blue Lagoon, which is home to an assortment of tropical fish and bordered by gorgeous stretches of golden sand. The water is an unbelievable shade of bright blue, and is beautiful to watch as it dances and shimmers beneath the generous Fijian sun.
Chopper Tours of the Fiji Islands
Live a little of the high life by hiring a helicopter from Island Hoppers, a company with an esteemed safety record that have been taking on the Fijian skies for over 37 years. You can choose between various tours including a quick coastal flight, a rainforest-and-mountain-range adventure, or an exploratory tour of the stunning reefs and resorts of Mamanuca Islands.
Hike the Bouma National Heritage Park
The beautiful Bouma National Heritage Park is found on the eastern side of Taveuni Island. It's a beautiful natural rainforest retreat and home to three stunning waterfalls around 20-metres high. Pack your hiking boots and a picnic lunch, and spend the day getting lost in the wilderness.
Snorkelling at the Stunning Shorelines
Get in your hire car and drive to any coastline, and snorkel or dive your way to bliss. The coast of Fiji is packed with beautiful coral reefs and amazing marine life. You don't need to "go" anywhere specific to enjoy it. Over 390 coral species call Fiji their home — and around 1,200 types of fish total!
Fishing in Kadavu
Unleash your (or your partner's) inner hunter/gatherer with some game fishing in Kadavu. Kadavu is considered one of the best places for fishing in the whole of Fiji, with yellowfin tuna, Spanish mackerel, marlin, wahoo and mahi mahi there for the taking.
About the Author: Cilla Rose is a kiwi travel blogger and adrenaline junkie who is always on the lookout for her next big adventure.