Which Greek Island to Visit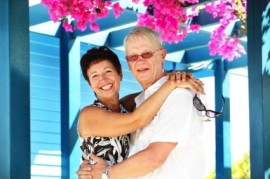 Greece has always been a popular holiday spot for seniors travel thanks to its delightful weather, vast history, and exciting city sights. Nowadays, thanks to the hundreds of cheap deals on offer visiting this stunning country don't have to cost the earth. But the question will be, which Greek Island to Visit 
It can be difficult to decide exactly what you'd like to see in a country with so much potential, but luckily we have a hit list of the best sites and sounds on offer for anyone looking which Greek island to visit in their holidays.
While much of Greece has given way to the influx of tourists who flock there every year, there are still plenty of places that remain relatively quiet even in peak season. Take Lefkada, the fourth biggest island in the archipelago of the Ionian Sea. Because of its close proximity to the mainland, it is thought to have once belonged to that landmass. A long causeway and floating bridge connect it to the main island, which means Lefkada can be reached by car and is in fact the only island in the group that can be reached in this fashion. It is populated by just over 22,000 people and has a very similar climate to the other Mediterranean islands; wonderfully hot summers and comfortably cooler winters. There are several very picturesque villages to explore, built between the naturally mountainous landscapes, as well as strips of world-renowned beachscape boasting the clean, blue-green waters of anybody's paradise. The economy of the island relies on tourism and the inhabitants produce souvenirs for any visitors in the forms of woven textiles and needlework.
Over on the mainland, if you're hoping to avoid tourist-central areas like Athens and Tripoli, you may be interested in visiting Dimitsana. This well-kept secret is a beautiful village set against a backdrop of breath-taking mountains that has plenty of plus points for anyone looking to have a quiet Greek getaway. Built-up of gorgeous stone houses, Dimitsana is a wonderful place to absorb some of the more recent histories in the Greek story. It was an important centre during the Greek war of independence and its intrinsic positioning on the Lousios Gorge meant that the water could be used to power the gunpowder mills that played a hugely important role in the plight of the freedom fighters. There are several hugely interesting museums and exhibitions detailing this period of the village's evolution.
Situated on the southern coast of Lesvos, Vatera beach has some of the most appealing, unspoiled scenery in the whole of the island collection. It sits just a short way from Agiassos, which lies in the shadowed embraced of Mount Olympus. If you're looking for a taste of traditional Greek culture, this is definitely that place for you, with local residents specialising in pottery, woodwork, and traditional artworks, which are available to perusal and purchase at the popular art outlets dotted around the town.
Last but not least on our tips of which greek island to visit, if you're going in summer, remember that Mediterranean weather can reach highs of 29°C, so be sure to pack your sunblock!