Australia Trip Planner: Make Your Dream Trip Around Australia a Reality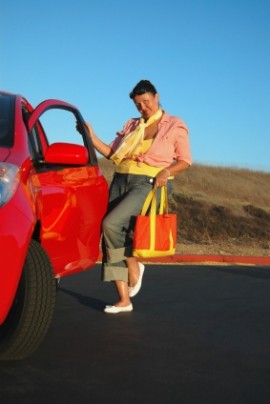 Australia is such a great place to travel around, but it can also be a bit expensive compared to other destinations, especially in Asia. Don't let that put you off. There are many ways to save money when you travel around Australia. This Australia trip planner here has some tips for making great savings so you can enjoy your adventure without worrying about spending too much.
Save Money on Accommodation
There are many ways that you can save money on your accommodation when travelling around. For a start, you could stay in a hostel. Try to find one that comes with breakfast included and free Wi-Fi to save even more.
If you want to enjoy more privacy, consider staying in self-contained accommodation instead of a hotel. This is the perfect way to stay for longer in one location without spending more than necessary, and you will get to enjoy more freedom than you would in a hotel.
If you are travelling in a region where camping is an option, this can be one of the most affordable ways to sleep. Alternatively, hire an RV and you will sort out all your accommodation and travel costs in one go.
Getting Around on the Cheap
Travelling from place to place is going to be one of your largest expenses when travelling in Australia, so it makes sense to save as much as you can when possible.
Flights can be expensive, especially when it involves long distances. Budget Apartments recently wrote an interesting article about how-to book a cheap flight to Perth, Western Australia.
For longer trips around the country, a good option is to buy a car rather than hiring one. You should be able to find a good set of wheels for a few thousand dollars, and if you look after it properly, you should be able to sell it at the end of your trip and make back some of your money.
If you stick to public transport, always look out for cheaper ways to travel. For example, in some cities you can get a tourist pass for public transport.
Some cities, even have free tourist buses running, although the destinations are limited. These include services in Sydney, Melbourne, Perth and Brisbane. Melbourne also has a free tram that you can use.
Long-distance buses are also an affordable way to get around. Greyhound Australia runs buses to many destinations, and you may also be able to find discounts if you search around.
Train travel tends to be quite expensive. However, you should keep your eye open for deals, and you may be able to pick up a rail pass to make some significant savings if you plan to travel by train for much of your trip.
Eat for Less
Dining in Australia can be quite expensive, so consider cooking your own most days. You may be able to use the hostel's cooking facilities, but it is even easier if you stay in an apartment. You should also keep an eye out for deals if you plan to eat out. Sites like Groupon can be useful, and vouchers for restaurants can also be found in magazines and online.
Work Your Way Around the Country
Many people choose to work in Australia while they are travelling, and this can be one of the best ways to save money while enjoying doing something different. Picking fruit is popular, even for seniors, but you may be able to find casual work in a variety of settings. For example, some hostels may provide you with free accommodation in return for a few hours of work.
Alternatively, become a member of WOOFF and spend some time on an organic farm. You will not get paid, but food and lodging is often included and the experience could turn out to be a highlight of your travels.
Hunt for Free Attractions
There are many museums, exhibitions and attractions that are free to visit, so research these in each of your destinations and save money. The iVenture Card is available in many cities like Melbourne and Sydney, and this will provide you with free entry to some attractions and discounts on others, making it a great option if you plan to go sightseeing.
See Australia for Less
There is no reason to put off your trip around Australia because you think it will be expensive. The truth is that it may be a lot cheaper than you realise. Follow these tips to make some serious savings on your travels and enjoy the adventure of a lifetime travelling around the country for less.
Jason Lee has helped thousands of tourists travelling to Perth, Western Australia to find quality accommodation at affordable price while assuring they enjoy their stay with family, friends or even business associates.