The Best Caravan Parks and Driving Destinations around Australia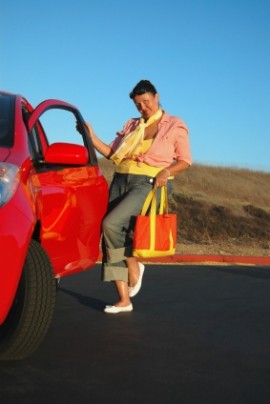 If you've been feeling like it's time to uproot your life (even if it's temporarily) and hit the road, congratulations! There's no greater feeling than having the total freedom to cruise down the highway with all the time in the world to see the sights and sounds of Australia. Whether you're setting off on a long-term road adventure as a Grey Nomad, or simply hiring a campervan for a weekend, we've put together a list of top driving areas and caravan parks in Australia. So pump up your car tyres, pack your maps, and get ready to hit the road.
Coffs Coast, Coffs Harbour, NSW
If you happen to be cruising from Sydney up to the stunning North Coast of NSW, you'll find yourself in sunny Coffs Harbour, where Coffs Coast Holiday Parks have a number of accommodation options around Sawtell and Woolgoolga to suit your individual interests and budget. The area is known as one of the prime hotspots for the Grey Nomads settling in town for months at a time, so there'll be plenty of like-minded travellers in town to exchange travel stories and ideas with. With an abundance of restaurants and waterside activities to take part in around the area as well, Coffs Harbour is the ideal location to take a break from all of your road exploring and caravan park Australia adventure.

Coconut Holiday Resort, Cairns, QLD
If you're travelling North up through the tropical climates of Far North Queensland, try out Coconut Holiday Resort as a pit stop of your adventure of caravan park Australia. It's perfect for couples and individual travellers alike, and it's just a stone's throw away from the Great Barrier Reef, where snorkeling, diving or cruising is a must. Being situated in Cairns, there are always plenty of events happening throughout the year as well, such as the Iron Man 70.3, the Cairns Ukulele Festival, and the Great Barrier Reef Masters Games in August.
Great Ocean Road Tourist Park, VIC
Awarded Australia's Best Holiday Park in 2013 by Anaconda Travel, Great Ocean Road Tourist Park is situated on the picturesque banks of the Curdies River inlet, meaning there's plenty for you to do in the area, particularly if you love water activities like swimming, sailboarding, boating and fishing. There are luxury cabins available for rent, as well as powered and unpowered sites, so it's the perfect place to stop along the way if you're exploring Victoria's ever-popular road trip route, the Great Ocean Road. You can also check out our previous blog post for more info on top things to see and do while driving along the Great Ocean Road.
Tanunda Caravan and Tourist Park, Barossa Valley, SA
For the wine lovers amongst us, any good road trip must involve a visit to one of Australia's many famous wine regions. If you're driving through the Barossa Valley in South Australia, make a stop at Tanunda Caravan and Tourist Park. Right in the heart of the Barossa, close to vineyards and wine tasting galore, the park features cabins, powered sites and a swimming pool and is also pet friendly for those who travel with their furry friends.
Monkey Mia Dolphin Resort, Shark Bay, WA
For your next adventure of caravan park Australia and if you're exploring the gorgeous Coral Coast of Western Australia's Kimberley's region, Monkey Mia Dolphin Resort is located right in the middle of the Shark Bay World Heritage area. With stunning waterfront views and accommodation ranging from luxury villas to regular camping and caravan sites, it also happens to be one of the world's best natural dolphin sighting locations. Shark Bay is also home to crystal clear waters and pristine white beaches, and it's perfect for those who love fishing, bushwalking, kayaking, canoeing, tennis and mini-golf, just to name a few of the activities available in the area.
For more suggestions for campsites and caravan park locations for those driving around Australia, you can visit the Camps Australia Wide website.