Choosing the Right Car for Road Trip in Australia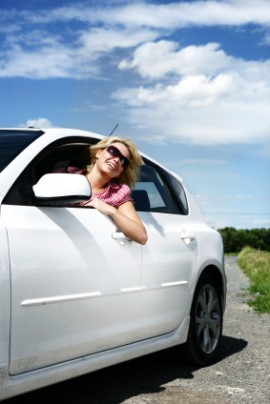 From the Great Ocean Road along the Victorian coastline to the Savannah Way from Cairns to Broome, Australia is an ideal road trip destination. Whether you only have a weekend or a whole month, this diverse continent features no shortage of spectacular landscapes to explore. Before you start building an itinerary, you'll want to make sure that your car is ready for the challenge. The following are a few factors to consider when you're planning to purchase a car for road trip.
Fuel Efficiency
One of the first factors to consider when you're looking for a worthy car for road trip is its fuel efficiency. Larger vehicles such as SUV'shave a gas-guzzling reputation, but comparing SUV reviews can direct you towards a larger vehicle that still offers reasonable fuel economy. The Subaru Outback and Kia Sportage are two of the most efficient options in this regard. If you don't plan on bringing a lot of gear with you, a smaller car will give you more miles to the gallon.
Reliability
The last thing you want to happen to your car for road trip when driving through remote stretches of the countryside is to have your car break down. Reliability is an important feature to look for in any car, both in terms of rates of mechanical failure and whether it will be easy or not to find replacement parts. You can check reviews to find out more about a car's reputation. Reading a Toyota Kluger review, for example, you will notice that emphasis is put on safety and reliability.
Drivability
A classic tour around Australia will take you into some fairly rugged terrain, particularly if you want to see all of the national parks. You don't want to navigate through Kakadu in a 2-door convertible. It's better to choose a vehicle that can handle all types of roads, with a four-wheel-drive so that you can ride in comfort. However, if you're going to be taking drives such as a tour of Victoria's wine country, a compact car for road trip would be fine.
Comfort and Space
Driving a van or station wagon will give you plenty of room to stretch your legs and avoid cramping up during long drives. The Ford Falcon station wagon is a classic roomy road trip choice. Don't forget to look at boot space as well as interior space, to ensure that your gear will fit with room enough to spare. Extra storage compartments can be used to organize your belongings.
Bonus Travel Tips
•    If you're going to be driving through the northern part of the country, you'll definitely want a car with air conditioning. The air is hot and dusty in areas like Cairns and the Outback.
•    A CD or mp3 player can come in handy on road trips, as you are unlikely to get any reception as you cross remote stretches of Western Australia.
•    Bringing a spare can of petrol can save you money in areas where fuel is more expensive and can save you if you run out of fuel in an inconvenient area.
By taking some time to plan ahead, you can make sure that your trip runs as smoothly as possible and enjoy all the sights from Australia's most picturesque motorways.