Australian Cruise Excursions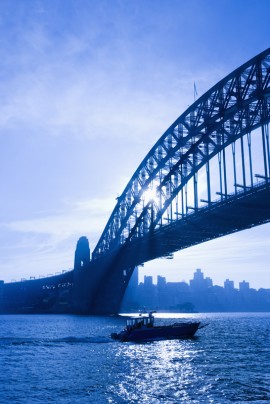 Cruising and cruise excursions are quickly becoming a very popular holiday option and more Australians than ever before are jumping on board the floating hotels to discover their country. Shore excursions are one of the most exciting parts of a cruise holiday and there is plenty to see on a cruise around Australia, the largest island in the world.
Australia's love affair with cruises now looks set to continue with over 200,000 Australians taking to the ocean waves during the summer months. Cruise lines have a wealth of exciting sightseeing and city tours on offer for those considering this kind of holiday for the summer. Here are a few destinations we wholeheartedly recommend if you're about to set out and enjoy a trip around Australia.
Explore Hahndorf and Mt Lofty
If you want to explore one of the oldest towns in Adelaide then a five-hour shore excursion to Hahndorf has much to offer and will be a memorable part of your cruise excursions. This German-influenced town lies deep in the Adelaide Hills and boasts picturesque cottage, European architecture, and spectacular churches.
Once you have viewed the sights of this beautiful town you will then travel 2,100 feet above sea level to enjoy lunch at the top of Mount Lofty complete with panoramic views of the south coast and the city of Adelaide.
Wine tasting at Barossa Valley
The port of Adelaide provides the starting point for another fabulous short cruise excursion, which is the truly breath-taking Barossa Valley. This eight-hour tour includes a trip to the magnificent Chateau and gardens of the Yaldara winery. You can explore the wine cellars and vineyards, and enjoy a spot of lunch. Jacob's Creek visitors centre is the place to spend a few hours of wine tasting and learning the history of this famous winery.
Explore Tasmania
As part of your activities on cruise excursions, it would be great if Tasmania is on the list of the destinations. A cruise to Burnie(Tasmania) boasts a wealth of sights including the Tasmania World Heritage Wilderness Area, which is home to the spectacular Cradle Mountain and Dove Lake. You can also take a trip to Stanley to visit the famous tourist attraction, The Nut, which is a 450ft volcanic land formation made from dried magma. Visiting the Wings Wildlife Park will provide magnificent views of Leven Canyon including wildlife such as Koala Bears, Wallabies, and the famous Tasmanian Devil.
Scenic cruising on the Kimberly Coast
Kimberly, in the north of Western Australia, is home to 8,000 miles of dramatic coastline and provides the ideal scenic location for cruise excursions. This is the place to spot sea turtles, manta rays, and the world's largest collection of humpback whales. There are over 2,600 islands in this region and the scenery is truly breath-taking – do not forget your camera.
The delights of Sydney
Sydney is a city that needs no introduction and there is a wealth of sightseeing trips available here. You can cruise Sydney Harbour and enjoy views of the magnificent Opera House or take a guided drive through the city and stop off for a few hours of sunbathing at Bondi Beach. Head out of the city by coach and explore the Blue Mountains and Featherdale Wildlife Park, and take a trip on the Scenic Cableway, Australia's steepest cable car, to view the waterfalls and gorges of Jamison Valley.
This is only a small sample of the wealth of excursions available: this summer's last-minute cruises from Australia can also include trips to New Zealand and Fiji, and the longer the cruise the more destinations you can visit.