5 Most Memorable Motorbike Tours in Australia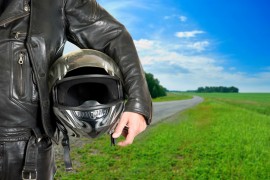 Whether you've always wanted to hop on a motorcycle or are an experienced rider, Australia offers a number of world-famous touring routes. Here are our Most Memorable Motorbike Tours in Australia.
Passing through spectacular coastline scenery and the Aussie country and bush, the following are five of Australia's most memorable motorcycle tours.

1. The Great Tropical Drive
When you take this drive from Cairns to Townsville, you can really take your time and enjoy the wind in your hair. The motorway is lined with palm trees and lush tropical greenery, making it a stunning stretch of road for bikers and makes it one of the most memorable motorbike tours in Australia. You'll pass natural wonders like the Great Barrier Reef and Mission beach along the way, so you'll want to be sure to give yourself plenty of time to meander along at your own speed.
Port Douglas has an awesome foodie scene with much of it you can experience outdoors.  And speaking of food, we can highly recommend the Daintree food trail.  Make sure you check their website for opening hours and a chance to meet the local producers.  You will also get all your local market information here too.
2. The Great Ocean Road
A drive down the Great Ocean Road is almost a right of passage for those who decide that a motorbike comes with retirement.  Another scenic Oceanside journey, the Great Ocean Road can be explored in a single day trip, for those short on time.  Or, make a true holiday of it – there is plenty to do.
Groups often depart from Melbourne, if you prefer to travel in the safety of a guided tour. You'll enjoy winding roads with magnificent views along the 180-mile road from Melbourne to Peterborough in South Australia, with no shortage of stopping points to get out and stretch your legs while enjoying the sights.
3. Hobart to Hobart, Tasmania
For those who are willing to get a bit more off the beaten path, a tour around Tasmania offers thrilling roads for bikers. If you are coming from the mainland, it is easy enough to book yourself and your bike on the Spirit of Tasmania.
In addition to winding roads, you'll also enjoy the unspoiled wilderness and the intriguing culture and often brutal convict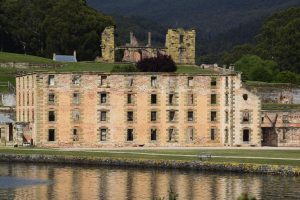 history of Tasmania's various country towns.
Although it's possible to tour around the island in three days, why rush?  There is so much to do, see, eat, and drink in Tasmania.
Check out the Tourism Tasmania website for a range of self-drive itineraries.
4. The Great Alpine Road
For another motorbike tours in Australia, this route is more suitable for experienced bikers, due to its higher altitude and level of difficulty.
However, if you love a real thrill you won't want to miss the Great Alpine Road, considered to be one of Australia's best for motorcycles. It starts from Myrtleford and climbs up into the Snowy Mountains, often with windy roads and tight corners.
As you get to the top you can enjoy dramatic mountain vistas and a panoramic view over the landscape, leading to the quaint ski resort town of Hotham where you can take a well-deserved rest.
Tourism Victoria has broken the route down into bite-sized chunks with suggested side-trips.
5. Sydney to Brisbane
Taking the back roads from Sydney to Brisbane is another advanced tour for motorcycle enthusiasts, providing plenty of room to enjoy the sights and quaint country towns. One stretch particularly beloved by motorcyclists is Putty Road, which winds through thick forests into Hunter Valley. Here you can stop to tour the wineries or enjoy a picnic before heading on your way through scenic farmland.
Safety Tips
Safety is important for all riders, but particularly for beginning motorcyclists and senior travellers. When opting for motorbike Tours in Australia, you'll want to plan your route according to the season, avoiding any extreme weather which could wash out roads or lead to dehydration.
It's best to travel in groups, and there are numerous organised tours which can help you get started if you're new to motorcycles. Finally, give yourself ample time to explore, as this not only allows you to rest but to enjoy all the gorgeous scenery along the way!