Special Interest Tourism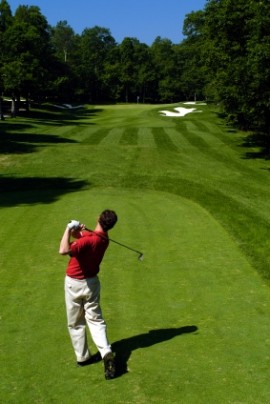 Why not travel and incorporate your interests and hobbies?  Plenty of seniors are discovering the joy of travelling and incorporating their hobbies at the same time through special interest tourism.  There are tours to suit all hobbies and budgets.  Travel independently or tour with like-minded people: 
Special interest travel agencies
Guidepost Tours develop tours based around special interest tourism.  These include religious, train, war history, garden, and genealogical tours just to name a few.
Art and creative interests
Studio travel has regular departures incorporating the creative arts.  These include artists retreats and tours supporting design, music, fashion, and film.  TEL:  0408 918 360
Education
Odyssey Travel is a not-for-profit organisation specialising in world-wide cultural and heritage travel, exclusively for the over 45's.  Mention NewYoungTravel.com.au for one year's free subscription, valued at $20.
Fishing
A'Lure Guided Fishing Trips, Mornington Peninsula offers guided fishing trips with a maximum of 2 people.   All gear is supplied with Seniors Card and DVA Card discounts available. TEL 0410 771 388
Golf
Golf is also part of the special interest tourism. Golf Explorer has a huge range of golf touring information catering to all budgets.  Very comprehensive website with a wide range of destinations.
Religious
Westminster Tours operates religious tours that are relaxed and off the beaten track. They tell us – no early starts, no name badges, and decent accommodation. Lots of singles and couples. Gay and lesbian-friendly. Call: (02) 9232 1711.
Volunteer Travel

i-to-i travel offers unique travel experiences abroad whose programs are the perfect way to meet new people, immerse yourself in new cultures, and make a difference abroad. Whether you fancy volunteering around the globe or want to get TEFL qualified and start your career teaching English as a second language, they will get you there.
Life-Changing Travel sends more than 5000 people to volunteer projects across Africa, Asia, and South America.  Why not immerse yourself in a foreign culture and make a positive contribution at the same time?