Car and Campervan for Hire Discounts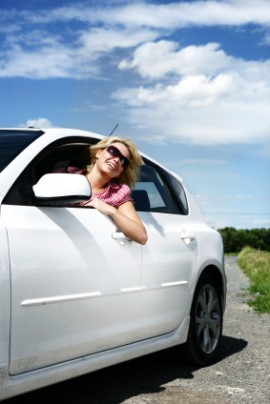 Many car and campervan for hire companies offer seniors discounts.  These discounts vary depending on your needs and destination, so it is best to get in contact with the company's reservation department when you are planning your trip.  When you call ensure you ask for the best price of the day as there are often better deals available than seniors travel deals.
Car Hire
Budget Rent a Car offers a 5% discount to Senior Card holders.
Europcar
Despite the name, Europecar offers car hire all around the world.  They often have great deals like a reduced liability on excess for Senior Card holders for Australian car hire.  International specials include value-add options like free GPS (very handy indeed) as well as great ad-hoc specials.
CarRentals.com
is an American website that has great rates, particularly for the USA.  They do really good on-way drop off rates.  The other thing we like is that you don't need to give your credit card number until you pick up the car in most instances.
Avis offers a further 5% off the best rate of the day to Seniors Card holders.
Senior Car Hire hires cars out to those who are over 55 and seeking the best deal.  They work with several car hire companies looking to get the best price your trip
Webcarhire offers car hire in 52 countries.  Everything is booked and confirmed online with you paying a deposit to secure the car and the balance of the rental cost on pick-up.  
Campervan Hire
MyDriveHoliday Australia offers hassle-free motorhome hire. All Special Deals and Discounts are already included in the Quote, so no need to use Promo Codes. The site features Instant Rates Comparison of top campervan brands in Australia. Choose between Standard Rates or All-Inclusive Rates. Australia-wide pick-up and drop-off locations available. You can rent One Way or you can return the vehicle in the same location. MyDriveHoliday has a 24/7 Customer Support to assist you with all your needs in hiring a campervan
Apollo Motorhome Holidays do not offer seniors discounts but do have hot deals available all year round.  Their relocation offers are posted on their website where they have great rates available to you if you can travel at short notice and relocate their vehicles.  They usually come with fuel allowances too.  There are conditions attached but if you can be flexible, it is a great  and cheap way to see Australia.
Britz Campervans, Maui Motorhome Rentals, and Backpacker Campervan Rentals are all part of the same group – Tourism Holdings Ltd rentals.  They do not offer seniors discounts but have good deals from time to time displayed on their websites.  If you are able to travel at short notice, you can opt to be on their relocation database which means you get to relocate their vehicles from $5 a day.  There are conditions attached but it is a great deal.  They also throw in a fuel allowance.  You can join their driver database by email [email protected] with your name, full address, and telephone number.
Kea Campers do not offer seniors discounts but do have great deals from time to time.  They offer fantastic deals to relocate their motorhomes. They also have up to 40% rentals in off-peak months.