Travel Agency Australia: The Best ones for Seniors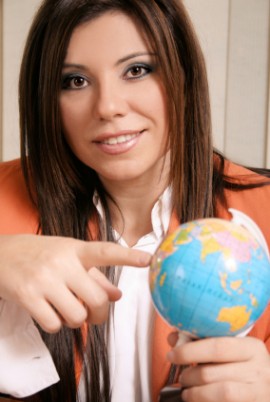 Here we list travel agency in Australia that you can trust to be +50 senior travel friendly. They may offer you a discount and/or exceptional service by specialising in +50 seniors travel:
Online Australia wide travel agencies
Concierge Travel Group were awarded the best retail travel agency for 2009.  They specialise in premium holidays and exotic adventures like freighter expeditions.
Holiday Special Packages are so confident of their package prices that if you find the same accommodation and the same inclusions for the same dates at a better rate then we will beat the price by $1 and give you a $100 voucher for use on your next booking.
Sage Travel specialises in senior over 50's travel.  They offer relaxed fully inclusive tours with a minimum of 5 nights in each city.  In many instances, they offer single ensuite rooms at no extra cost.
Seniors Holiday Travel is an online agency with 75, 000 club members.  They offer discounts, incentives, specials and exclusive deals to seniors.  It is free to join the club.  TEL:  1800 300 999
1800 300 999
Mobile Travel Agencies
MTA Mobile Travel agents is an Australian owned and operated company with mobile consultants Australia-wide.
Travel Counsellors is an international fanchise of independent travel agents nearly all of whom work from a home office – they come to you, home or work.
NSW Travel Agencies
Allen's Travel, Collaroy is an award-winning, family agency and has been servicing the Northern Beaches for 25 years.  TEL: 9982 6677
Handpicked Holidays, Brighton-le-Sands specialise in selling Back-Roads touring.  They are small group specialists and pride themselves as senior, experienced travel consultants. TEL:  1300 30 85 16
1300 30 85 16
Harvey World Travel Parramatta Award-winning agency with an experienced team.  Offer 25% off travel insurance for seniors. TEL:  9635 6433
Oasis Travel  Paddington, specialise in planning and advice on cultural and wildlife tours to SE Asia.  They give very thorough quotes and itineraries.  TEL:  1300 720 443
1300 720 443
Travelscene Tweed Valley personally escorts tours all over the world.  They have a great local travel club, The Tweed Valley Travellers with over 200 members, mostly retirees – singles and couples.  Tours are designed for those who have always wanted to travel, but for some reason or another haven't.  They run a variety of departures throughout the year.  TEL:  02 6672 5368
02 6672 5368
Winners World Travel, Canterbury specialise in premium fully inclusive tours.  WWT are also Bali specialists.  TEL 02 9705 7863
02 9705 7863
QLD Travel Agencies

Discover Travel & Cruise Keperra, Discover Travel & Cruise The Gap. Award-winning agency specialising in premium escorted group travel and unique tailor-made packages for seniors and solo travellers.
Come and join our Discover Connections Club to meet like-minded solo travellers and never travel alone again!
Harvey World Travel, North Lakes specialise in group travel and offer seniors discounts.  They also offer mobile phone contact with you while you are away.  TEL:  3886 0588
MTA – Charlene Darvell is a mobile travel agent servicing the Brisbane area, including Redlands and Gold Coast.  She services many retirement villages in the area.  TEL 1300 365 688
1300 365 688
Select World Travel. in Surfers Paradise and Carrara offer 5% discount with your senior's card.  TEL: 1800 242 373
1800 242 373
WA Travel Agencies

STA Booragoon promotes 'Senior's Tuesday's', where anyone over 60 will receive a $100 land voucher.  You must book and pay for an airfare on a Tuesday.  TEL 9364 9047
VIC Travel Agencies

Award Travel Group is an experienced agency specialising in Africa and Asian tours.  They will give New Young Travel subscribers 5% off the land portion of international packages and 25% off travel insurance to most travellers up to 69 years (conditions apply). TEL 03 9857 8948
03 9857 8948
Signature Travel, Ringwood tailor-make itineraries according to your budget.  TEL 1300 885 805
1300 885 805