Discount Accommodation For Seniors Travel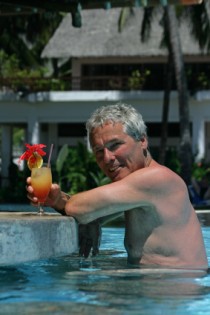 There are many chains that offer great deals for seniors travel like discount accommodation. However, always check for the best rate of the day.  These days there are so many deals available, it is best not to restrict your research to seniors discounts.
SellMyTimeshareNOW.com offers timeshare rentals (and sales) available through the owner at prices up to 70% less than resort prices.  Timeshare rentals are a great way to travel with grandchildren as the extra space, amenities, and separate bedrooms makes for a far more comfortable holiday.  Seniors looking to invest in a timeshare will find that the resale market offers far more value for their money.
Zuji is one of the big sites that give great hotel deals and some discount accommodation deals.  They also do very good combined air and hotel packages so if you are planning both, make sure you check this site out thoroughly.
Expedia is probably the biggest global player so if you are after a name you can trust, go with Expedia.  They have good ongoing cheap rates.  They also have great last-minute deals.
CheapOstay.com guarantees low rates on luxury suites, motels, resorts and inns, last minute hotel deals, 5-star hotels, free hotel upgrades and thousands of unsold hotel rooms at incredibly low prices.
Accor Hotels own many familiar chains such as Sofitel, Novotel, Ibis and Club Med.  They own 3000 hotels worldwide.  Accor offers senior discounts and discount accommodation that vary for each hotel, so check with reservations on the day.  They also have a price guarantee where if you find a cheaper rate on any other website for one of their hotels, they will beat it by 10%, conditions apply.  They also have great ad-hoc deals such as $1 breakfasts and family specials such as 50% off second room.
Hotels.com
is a discount hotel site that conducts a yearly hotel price index review – where you can stay in a 5 star hotel in the world for $200 or $100 etc.  Good site and trusted brand.  Hotels.com in my experience is one of the cheaper hotel booking sites.

Cheaper Than Hotels helps travellers find the right hotel at the right price.You can quickly search a database offering bargains at more than 60,000 properties in 130 countries worldwide (making it one of the world's largest).
Hotels Combined.  As bizarre as it sounds this site compares all the prices of the accommodation booking sites all in one spot.
Hotel.info is different in that it can offer hotel evaluations available on the relationship between price and quality in 3 and 4-star hotels shows customer ratings and reviews.  It also offers cheap hotels and no cancellation fees.

Otel.com
is a discounted hotel site that will give you at least a 5% 'cashback' on your next hotel booking
DHR's point of difference is that it has great hotel rates for Europe.  They also have fire sales where they sell good quality hotels for up to 70% off.  These are generally exceptional value Book your hotel up to 70% discount in great destinations worldwide
Radisson is a well known and trusted brand.  They have great last-minute deals in their hot deals page offering discounts on discounts, upgrades, loads of freebies, and value.  Worth a look at your discount accommodation research.
Hot Dockets is run by shop-a-docket and allows you download the discount travel dockets that are usually found on the back of your shopping dockets.  Whether you're looking for a weekend away or a longer break, Hotdockets has discount holidays all over Australia.  Discounts are available to everyone and are generally fabulous deals!
Best Western
will give at least 10% off for seniors travel, if you are over 55. Many Best Western hotels offer seniors little extras like early check-in, late check-out, a complimentary hotel room upgrade or continental breakfast. Conditions apply and it varies from hotel to hotel.
Crown Plaza Hotels and Resorts is giving 10% off USA hotels for Seniors, 62 and over.
Budget Motel Chain motels are independently owned.  However, most do offer seniors discounts in off-peak periods.
Choice Hotels Australasia offer between 10% – 30% to senior travelers over 60 on their Comfort, Quality and Clarion chains.
IHG offers seniors accommodation discounts and more for those over 62 and retirees.  You will be familiar with some of their brands – Intercontinental, Crown Plaza, Holiday Inn. The discounts are great and there are some terrific value-add deals like free breakfast for you, kids and grandkids in some destinations.  They also have great advance purchase bargains.
Marriott Worldwide offer at least 15% for seniors over 62.
Rydges is part of the Seniors Online Program.  They give seniors free breakfast if you are a member.  Rydges also has good impromptu specials from time to time so make sure you check them regularly.
Waldorf Apartments offers over 55 seniors discounts on weekly rates during off-peak periods.  They also include complimentary light breakfast for 2 on some of their seniors deals.
YHA  is not just for young travellers. They are open to anyone and are becoming extremely popular with the senior traveller. Hostels and backpacker accommodation are becoming flashier with more choice in room options. You may share a room with up to 6 or 8 people or many these days have single or double rooms so you don't have to share.
Home Exchange is becoming more and more popular.  You will not only potentially save thousands on accommodation, but gain a real insight by living like a local.
Hostelbookers.com
gives a great alternative to traditional hotel accomodation.  You will be pleasantly surprised.  Hostels now offer private rooms with bathrooms – double, single and traditional dorm style rooms in the centre of town.  Do not discount researching hostels for your next holidays.  You could save a lot of money.