Discount City Passes on Attraction Sites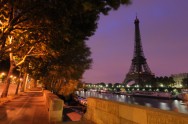 For hassle-free sightseeing, I have come across these great city passes, that are great for seniors travel available for:
London Pass
  And New Young Travel are giving you a further 5% off the pass.  Please quote special code londpas05 when you check out.
Benefits include:
–  Skipping the queue.  For those who have never travelled to these cities before, I am talking HOURS, particularly in places like Paris for the famous museums like the Louvre.
–  Free or discounted public transport
–  Genuine cost savings
–  All-round convenience
–  Free travel guide
I highly recommend these passes, they will save you so much time and hassle, especially in the busy periods.