Early Bird Airfares to Europe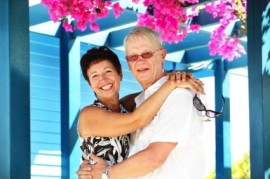 Early bird airfare season is upon us. If you can book and pay well in advance for trips next year, you can make big savings. And not only on airfares. Packages including hotel rooms and credits to spend on other tourist services can also come into the equation. Check out our tips on early-bird airfares to Europe.
These deals tend to be for travel to European destinations departing in the April-November period. You will generally need to book your fare now and pay anywhere between November 30 this year and January 5 next year, but the dates vary a little depending on the airline.
Early bird airfares really are worth it for the savings and piece of mind.  As an early bird, you'll avoid the 'flap' and stress of leaving arrangements until the last minute. You'll also get into hotels in the best locations at the best prices. The closer it gets to your departure date, the more expensive room rates tend to become (particularly in Europe).
Note that the exception to the April-November early bird discounts is the 'high season' around July. Cut-off dates vary from airline to airline, so shop around. If you are thinking of travelling around high season, the few days before and after are always the first to sell out. Also note that most airlines don't allow bookings more than 330 days in advance.
When making early bird bookings, don't forget to consider insurance to cover you for unforeseen circumstances. And check the types of cancellations you are covered for.