Best Offering Discount Airlines for Seniors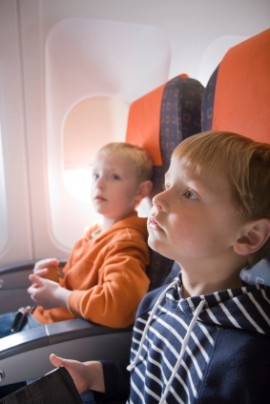 There are many airlines that regularly offer seniors fares.  They are not ongoing fares but tend to be limited offers and specials. These can be quite generous and tend to apply to First and Business Class travel.  Your travel agent is the best contact for information on these fares.  Airlines also regularly advertise these deals in the press.  Online travel agencies do not generally sell these fares as it is very difficult to monitor i.e. proof of age upon booking, so seek your bricks and mortar agency for these fares.  Here are a few airlines that we do know of that offer seniors fares from time to time or regular hot deals:
Etihad regularly has seniors fares on offer.
Emirates regularly has seniors fares on offer.
Hawaiin Airlines regularly offers great deals to one of Australia's favourite destinations.  Specials often include heavily discounted fares and bonus roundtrips to one of the three neighboring islands – Maui, Kauai, or Hawaii.  Hawaiian includes meals, drinks, and a generous baggage allowance.
Malaysia Airlines has great deals available until March 2010.  These include Economy Plus for Business – enjoy the perks of a Business Class seat and services for the price of Economy.  There are also great Business Class companion fares available.
Air Mauritius often has specific fares for seniors and offers a wonderful alternative stopover opportunity for long-haul travel to Europe and Africa ex Melbourne and Perth.  They also have regular promotional fares that get discounted to even lower levels.