Road Tripping For Couples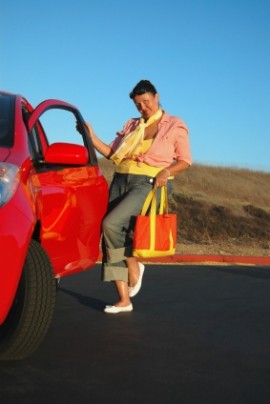 So you've got the itch to travel but you just aren't sure where to go or don't know road trips for couples, or more importantly, how to get there. If there is one form of travel that has been tried and tested, it is travelling by car.  It is particularly relevant for seniors travel.  There are few more beloved forms of seeing the world than by road trip.
Road tripping offers endless possibilities for seeing local sights, as well as the freedom to customize your itinerary in a way you never could while bogged down with train tickets and flight schedules.
So, why should you opt to travel by car, and when is a road trip appropriate? First of all, not every holiday is going to be conducive to a road trip. Travelling through Japan, for instance, you are better off taking public transport.
However, if you prefer to stay on home soil or are heading somewhere like the USA, where road tripping is a veritable way of life for some, road trips for couples by car or camper can be the best (and in some cases, the only) way to go.
There are several advantages to traveling by car or campervan:
#     Your schedule can be flexible. If you feel like stopping for an extra night in a town that catches your fancy, you can.
#     You're can explore out-of-the-way and off-the-beaten-track spots that public transport sometimes just doesn't go.
#     You can take it slow and see your surroundings as you go, which will ultimately offer you the best way to learn about your destination, and all the locales along the way.
#     You eliminate the hassle of hauling luggage down footpaths, in and out of train stations and through airports.
#     In a camper van or an RV, you cut down on accommodation costs by taking the hotel room with you!
There are a few things to keep in mind when embarking on a road trip. If you're heading abroad, or don't have a reliable vehicle, you'll want to make sure to plan ahead for car/camper van hire. Decide on a budget and factor in the cost of the vehicle rental, plus local taxes.
There is also petrol to take into account, which, depending on where you're going, could get quite pricey, particularly in Europe.
You also need to make sure that your local insurance and driver's license are enough to hire you a vehicle in your destination of choice. In some places, you might be required to obtain an International driver's license, but this is becoming less of a requirement.  Furthermore, many car hire companies require you to purchase accident insurance, which you'll need to factor into your budget.
Then there are the rules of the road, which differ from place to place. Not all countries abide by the same standards, or even drive on the same side of the road, and this can be intimidating at first. Fear not, though, as it usually only takes an hour or so of driving in a new environment before you're zooming around just as at home! 
And if you are travelling with a loved one, I well advise you implement our personal household road tripping rules – car arguments don't count!  Let them go…and reconnect with a glass of wine in your accommodation at the end of the day.  I am speaking from personal experience with various family members and friends throughout the years.  It can get ugly.
Make sure you check out our Touring by Car resources when planning your next road trip.