Top Tips for Travelling with Hearing Aids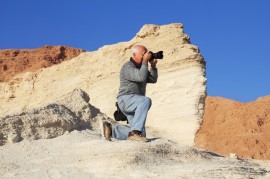 If you suffer from hearing loss then the last thing you want is to spend your holiday straining to hear the tour guide, struggling to join in group conversations or mishearing important boarding announcements at the airport.
If you are planning an upcoming trip then you may have some questions around what you should take to help you protect and maintain your hearing aid while you are away. Here are some top tips for people travelling with hearing aids to help ensure you enjoy your trip without any unnecessary hassle, worry or stress.
What to do before you go – Protection & Preparation
There are some simple steps you can take before heading off on your travels:
•    When you are booking your flights always be sure to ask or sign up to be notified of any changes to travel details by email or text message.
•    If you are travelling abroad then you may need to consider whether you need to take a power converter so that you can charge your hearing aid batteries while you are out of the country.
•    Always assume that your luggage could be lost in transit – so make sure you carry essential equipment with you in your hand luggage. This list could include spare hearing aid batteries, chargers, or any essential cleaning tools you may need.
•    In your main luggage, you should pack other supplies such as any remote or wireless accessories you need to connect your hearing aid to devices or loop systems.
What about going through airport security?
•    First things first, you do not need to remove your hearing aid when you are passing through the airport scanners.
•    If you do set off the alarm when you walk through the metal detector then you may be required to undergo a pat-down or a closer inspection of your hearing device. If you are particularly hard of hearing and require some additional assistance then you can notify the security officer to get additional assistance.
•    If you have your hearing device in your hand luggage it may be subject to some additional screening if it appears as an anomaly when passing through screening technology.
•    People who are deaf, or are hard of hearing cannot sit in exit row seats for safety reasons so make sure you double-check the seat on your ticket and notify your flight attendant when you are on the plane.
Once you have arrived
•    One tip provided by Ozen is to check whether the attraction you are heading to is tele-coiled enabled. Many places, such as the Opera House in Sydney offer headsets that are tele-enabled meaning it can transmit sound directly to many hearing aids during a tour.
•    If you are visiting family or friends who have small children or pets make sure your hearing aid, spare batteries and equipment are kept out of reach to avoid them being lost or damaged.
•    If you are travelling to an area that is humid, for a number of weeks, make sure to bring a hearing aid de-humidifier with you. Moisture in your hearing aid can cause intermittent stopping and starting.
•    If you do attempt to dry your hearing aid without a dehumidifier be careful not to leave it in direct sunlight.
•    If you venture out on any day trips tell the tour guide that you suffer from hearing loss, they will be able to ensure you don't miss any key announcements.
Travelling is one of life's great pleasures, so avoid finding yourself in a potentially stressful situation by spending some time to prepare ahead.
If you want more information or advice on hearing aids, then speak to an expert audiologist from Connect Hearing today.