5 Fancy Ways To Enjoy High Tea In Melbourne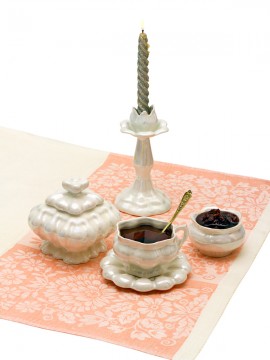 When you think about high tea in Melbourne, you probably imagine elegant, old-world settings, fine bone china, cucumber sandwiches, and impeccable service. While fast food has dominated the food scene for decades, there are still many locations around the globe where you can stop time for a little while and enjoy an exquisite high tea indulgence in a luxurious setting with your family, friends, or significant other.
Apart from those offering the usual fancy food, you can also find high tea events set up in galleries, as part of craft classes and some specialising in coffee rather than tea as the featured drink. If you want to escape back to a bygone era while enjoying a sophisticated and elegant afternoon or morning tea, book a flight to Melbourne and read on for five fabulous places to dine.
Hopetoun Tea Rooms
The renowned Hopetoun Tea Rooms on Little Collins Street in the Melbourne CBD is considered by many to be the grand dame of the high tea in Melbourne scene. With old-world charm and dark wood-paneled decor, this is a truly traditional high tea venue that has been serving up mini sandwiches and macaroons on three-tiered stands since 1892.
The perfect location for a Mother's Day celebration, the Hopetoun Tea Rooms creates a variety of delicious delicacies such as pinwheels, mini quiches, ribbon sandwiches and signature petit fours. The Hopetoun has been the recipient of Trip Advisor's Certificate of Excellence for the past two years running, and with a regular queue of devotees lining up each afternoon, it's safe to say this institution is going serve up fabulous high teas for a long time to come.
National Gallery of Victoria (NGV)
If you're an art lover looking for a high tea in Melbourne showcasing real artistry, head to The Tea Room in the National Gallery of Victoria on St. Kilda Road in Southbank. The NGV has put a modern spin on the foodie tradition and provides patrons with a variety of macaroons, éclairs, cakes, scones, ribbon sandwiches, and numerous savouries created by an in-house team of ace pastry chefs.
The Gallery also features high tea tie-ins to some of their art exhibitions (for example dishes inspired by Monet's Garden art exhibit) as well as a new Tea Room tapas and cocktails event in the afternoon. The venue also increases the visual effect of its menu by matching quality T2-brand teas to arty-looking teapots.
Where a Girl Goes
Another destination for high tea in Melbourne is Where a Girl Goes. Owned by well-known stationery queen Christina Re, Where a Girl Goes is the perfect high tea location for customers who'd like to exercise their creative tendencies while also enjoying a lovely meal. Located on Oxford Street in Collingwood, Where a Girl Goes provides patrons with a high tea before they enjoy an hour-long scrapbooking craft session run by a fully-qualified craft teacher.
The Signature High Tea events are hosted in a beautiful, French-style tea salon and feature mini macaroons and pastel-iced cupcakes, as well as sparkling wines or cocktails with fun names like "Sparkling Glamour".
InterContinental: The Rialto Hotel
If you like good coffee more than tea, spend your afternoon (or even book a room) at the luxurious InterContinental Hotel on Collins Street in the city and enjoy a "high coffee". Rather than sipping tea from fine bone china, patrons will find themselves washing down wagyu beef sandwiches and mini pavlovas with tasty espresso martinis. The InterContinental serves up a unique take on the classic high tea event in a stately hotel location.
Head to the venue to enjoy mini quiche, vanilla and raspberry panna cotta, and chocolate and macadamia slice (all matched with coffee suggestions) plus a signature cafe corretto — a shot of espresso and grappa — to finish the meal with pizzazz. The hotel also hosts live jazz musicians on the last Friday of each month.
Bursaria Fine Foods
While Melbourne locals and many tourists might be familiar with the Abbotsford Convent due to its position as one of the most popular arts, cultural and learning precincts in Melbourne, they might not know about the extravagant high teas hosted by Bursaria Fine Foods at the venue on the third Sunday of each month.
Bursaria, a catering company specialising in fresh, seasonal, wholesome produce with a rustic style, creates high tea occasions with real flair. The events feature canapés and champagne, Motown music, servers dressed in vintage-inspired costumes, plus some stilt-walking and burlesque.