Top 5 Asian Holiday Destinations For Baby Boomers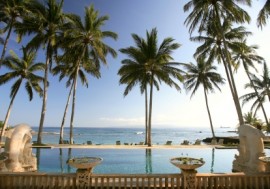 The baby boomer generation has become one of the most common types of travellers. Whilst in past years, travelling was mainly done by younger people, retirees and 50-60 year olds are opting to travel the globe, once their children have left the nest. A number of travel companies have recently designed cruises and tours, specifically designed for older travellers. Asian holiday destinations are one of the best places for baby boomers to travel. Whether you're searching for a bit of a challenge, hoping to take in some unknown scenery or simply want to explore the culture of another country, Asia has it all.
Vietnam
Vietnam is a country rich with heritage and cultural significance. The locals of Vietnam are welcoming and you will never be short of something to do. For anyone travelling to Vietnam, exploring the wonders of Ho Chi Minh City is a must. This vibrant and spectacular city is truly the heart of Vietnam. If you're a bit of a history buff, you must take some time to visit the numerous war memorials and museums, commemorating The Vietnam War – a moving and emotional experience when travelling through the country.
Bali, Indonesia
No matter what your age or your travelling style, Bali has something for everyone. You can shop until your heart's content, laze by the glistening waters of the Indian Ocean or explore the natural wonders that await you. Ubud is a not to be missed destination for travelling baby boomers, as you discover hidden villages and the cultural hub of Bali.
Malaysia
Located in the heart of Malaysia, Kuala Lumpur holidays are the perfect escape for travellers. When using your starting point as Kuala Lumpur, you will find that there is an abundance of things to see and do within a close proximity. The Batu Caves are one of the most popular Malaysian tourist sites, with an enormous golden statue marking the entrance to the temple caves a site not to be missed. Be sure to wear your walking shoes for this journey, as the 272 steps to the caves entrance can sometimes prove to be a challenge!
India
A trip to India would not be complete without visiting the Taj Mahal, as this magnificent structure never fails to leave visitors in awe. For a true cultural experience, check with your travel agent (or even your hotel) about any upcoming festivals. India is famous for its frequency of festivals, meaning you'll most likely be able to join in the festivities, no matter what season you decide to travel.
Chiang Mai, Thailand
For baby boomers travelling to Thailand, you must visit Chiang Mai. Whilst Thailand often has a reputation for being the party capital of Asia, you will be overwhelmed by the traditional culture that can be found in Chiang Mai. As you gaze upon picturesque mountain ranges, you can indulge in traditional cooking classes or language lessons, all hidden away in lush, tropical jungles.