Kayaking In Queensland 's Tropical North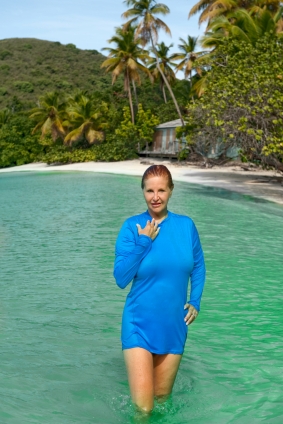 Tropical North Queensland is an idyllic holiday destination known for its sun, sand, laid-back lifestyle and natural beauty. One of the best ways to explore this area is by water such as Kayaking In Queensland. Not only does this give you access to regions many tourists never tend to see, but it's always an ideal way to burn off some of those holiday cocktails or other foodie indulgences! Either hire a kayak and head off on your own or explore a different part of Cairns with a local tour operator. If you love to get out on the water, then choose a hotel in Cairns and read on for three scenic spots around the region to enjoy a paddle.
Double Island
Situated on the Great Barrier Reef just north of Cairns, Double Island has been used by the region's Aboriginal communities for tens of thousands of years and is one of the best destinations for kayaking In Queensland. Now set up as an exclusive private retreat for guests looking for the ultimate luxury, travellers who don't have those kinds of funds to spare can enjoy exploring the island by kayak instead. Visitors can find themselves enjoying encounters with a variety of sea creatures while paddling around Double Island and can be lucky enough to spot dolphins, turtles, reef fish and other marine life. For those looking to join a guided tour, Palm Cove Watersports offers half-day kayak and snorkelling tours from Cairns. The outings begin with an introduction to sea kayaking and involve paddling to Scout's Hat for an exploration of the rock pools where tourists might spot octopus, sea cucumber, crabs, soft corals and an array of coloured fish. The eastern side of the island and its caves is also explored by kayak and guests have time to snorkel in the area as well. The tour includes a rest stop for fresh fruit and juice and a paddle around the Double Island Resort region (where the lagoon and mangrove rays and shovelnose sharks can often be spotted), before finishing with a paddle back to the Palm Cove Pier.
Fitzroy Island
Another destination for kayaking In Queensland is Fitzroy Island which is surrounded by a reef system that forms part of the Great Barrier Reef. The island is four square kilometres in size, with 97 per cent of that area composed National Park. Originally separated from the mainland around 8,000 years ago, the Island has had Aboriginal links as well as history with Captain Cook. In the past the island has been used as a Chinese Quarantine Station for the Queensland goldfields, as a Mission School, a Coast Watch Station and a Lighthouse Base. These days the island is home to a popular resort as well as a Visitor Centre for guests travelling to the area for the day. Tourists wanting to take part in a tour of the area can book with Raging Thunder Adventures who offer three-hour guided sea kayak tours around the island. The tours include return ferry transfers to Fitzroy Island on a high-speed ferry; kayak tuition; a picnic lunch and drinks; and a tour that provides the opportunity to snorkel in areas only accessible by kayak.
Babinda Creek
Babinda is a tiny town approximately 60 kilometres south of Cairns that most years boasts the record of the highest rainfall in Australia. The town is nestled in the valley between two of the state's highest mountains, Mount Bartle Frere and Mount Bellenden Ker that adds more majestic experience when kayaking In Queensland. Due to the constantly flowing streams in the area, the nearby Babinda Creek makes the perfect place to embark on a kayak tour. With pristine, clear water tourists are likely to see an abundance of fish, turtles and platypuses. Local company Babinda Kayak Hire rents kayaks to travellers for half-day self-guided tours. For four hours visitors can enjoy being swept gently downstream by the current, before stopping for a break, a swim and some lunch on a secluded beach.  The tour company will then collect guests at the pick-up point and return them to their cars.
There are few better ways to explore the idyllic islands and coastline of Tropical North Queensland than on the water in a kayak. Apart from giving travellers the opportunity to exercise in a relaxing way, a paddle in the region also provides the ability to be truly close to nature. Kayakers can witness all the little details of the environment, both above and below the water, that can't be appreciated from a boat or plane.
About the Author: Pam Musgrave is a travel writer and blogger with a passion for adventure, outdoor activities and adrenaline sports. She loves to keep fit by exploring the great outdoors and heads to Queensland every year for holidays.