Senior's Guide and Travel Tips for India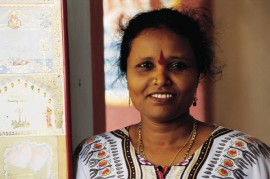 Home to more than 1 billion people and the fastest growing economy in the world, India is a country of rich history and diverse cultures. In fact, theirs is a country of old traditions and beliefs.  It is where you will find the eternal Taj Mahal and the many temples known to man. There are a lot of natural attractions in India as well. From waterfalls to exotic wildlife, one will be amazed at the many things this country has to offer. We have listed these travel tips for India that you can use to enjoy your stay in this great place for seniors to travel.
However,  if you're considering visiting India, you need to accept the fact that life is different there and you need to come to grips with this before you go. In truth, India is an incredibly captivating country of beauty, stunning sites and incredibly funny people.  On the other hand, India is a country where you will see everything you can imagine. More importantly, everything you will see will be intense. You will not see a beggar, you will see millions of them. You will not see a beautiful beach, you will see the most beautiful beaches in the world. Places of wealth are so over the top you'll be stunned. The shantytowns of the poor, on the other hand, will set you back on your heals.
There is a lot about tourism that India can be truly proud of. It is among the best tourist destinations in the world in as far as its natural resources are concerned. Home to the white Bengal tigers, dromedaries and great Indian rhinoceros, there is more to India than meets the eye.
It is also a cultural haven.  A place where you will experience many festivals and feasts. Of course, there is Bollywood with its talented Indian actors and actresses.
Despite popular opinion, there are both vegetarian and non-vegetarian delights to be had in India. The staple foods of India are ones made from rice or wheat, but a wide variety of cuisine is available to you as you travel through different regions. Different types of spices and sweets are available and used in the dishes they prepare in each area. Sweets and spicy food is very popular in all of India. On the downside, food hygiene is somewhat questionable, even if you are travelling 5 stars.  I would highly recommend you consider going vegetarian for your Indian travels.
One of the biggest traveller complaints about India is poverty. In truth, it is bad. There is simply no way around the fact. Whatever you have previously seen, wherever you have previously gone, nothing matches the poverty in India. The shanty towns are large cities and the conditions are less than ideal.  Regardless, you will have problems dealing with poverty in India. It can ruin your trip if you're not careful.
Indians also have high regard for seniors, locals and tourists alike. As a primary aspect of Indian culture, respect for the senior is sincere.
There are lots of seniors travel discounts when it comes to India.  Most tour companies will offer seniors discounts.  You are also entitled to discounts and other benefits in so far as meals, foods and transportation are concerned, you just need to ask. These include on the rail network, Air India and various Indian hotel chains.
Most Indians can speak, understand and communicate in English. Once you get lost or can't find your way around, you can just ask anybody for directions. Respectful, helpful and accommodating, Indians will really make your stay at their place a truly memorable one. Indian people are the happiest in the world.  They are always cheerful and smiling – spiritually at ease with their lives and lot.
Consider our top 10 tips to prepare you for a trip to India:
1. No amount of research will ever prepare you for the first time you arrive in India.
2. Register your plans so the Indian State Department can better assist you in an emergency and assure of your safety.
3. Food hygiene is somewhat questionable in India so I would highly recommend you consider going vegetarian for your Indian travels.
4.  India is a great place to travel by train.  If travelling by train, plan well ahead if you want first or second class and book at least a week ahead,
5.  Be prepared to pay people for photo's that you take of them.  It is an expectation. A small amount is enough.
6.  Don't eat anything offered by fellow travellers on train or road travels. It might have sleeping pills. Always travel reserved class in trains.
6.  They love Australians – especially any of our cricket champions.
7.  Don't be in a hurry.  You will enjoy India if you take a relaxed approach and gain a deeper understanding of this amazing country.
8.  Avoid tap water at all costs – drinking, ice, salads, brushing teeth etc.
9.  Toilets are famous for being terrible!  Carry toilet paper and soap/anti-bacterial wash at all times.
10.  When it comes to scams – it is inevitable you will be exposed. Use a bit of common sense and just move on if you smell one.