Vietnam Travel Advice For Seniors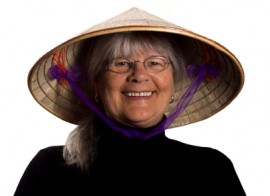 Vietnam is among the top tourist destinations in Southeast Asia. Since it opened its doors to tourists a few decades ago, people from all over the world have been flocking to Vietnam to get a glimpse of its exotic beauty and natural wonders and have a taste for something out of the ordinary. Vietnam has been transformed from the war-torn country in the 1970s to the quiet, peaceful society that it is today. Aside from glorious vegetation, the vast rice fields, and iconic pagodas, Vietnam also boasts of a cultural heritage that is the legacy of their nation. The Vietnamese people have benefitted from the warm tropical climate and enjoy an abundance of seasonal crops that fed its people. Read on for more Vietnam travel advice that we have prepared for your future trip to this country.
Aside from these aspects, the beaches in Vietnam are the best places to just relax and enjoy and can rival all other beaches in the region. Vietnam is truly a tropical paradise. From the towering hillsides to the magnificent temples, Vietnam captures the essence of greatness and opulence. Strengthened by an embattled history that included violence and war, the Vietnamese people have evolved and continue to become hardworking, hopeful citizens that look forward to a brighter tomorrow. They are tough, brave, and strong fighters who are always proud of their country, happy to welcome tourists and introduce their beloved country to the rest of the world.
The People
Like their neighbors, the Vietnamese are extremely courteous, well-mannered, and kindhearted people who are willing to go the extra mile in order to please their guests. You will find them refined in ways with the kind of timidity that draws others toward them. Although they may appear reserved and not very sociable at first, Vietnamese people are always helpful and accommodating especially to travelers. Tourists who are newly acquainted with locals will usually be requested to join a family meal and be treated as one of them. A large number of the population in Vietnam can speak and understand English, especially those working in businesses and shops, so you can communicate with them comfortably.  Some locals can also understand a bit of French, Japanese, and Chinese,
Vietnam for Seniors Travel
If you don't get around as easily as you used to, or you are looking for accessible travel options, you may find it difficult to travel around in Vietnam.  This is largely due to the horrendous traffic caused by the hoards of motorbikes and cyclos alike, loss of elevators in smaller buildings, and missing ramps for the wheelchair-bound. You can request assistance from your travel agency or hotel management to get around, and they will try to find a way like a private car rental for your safety.
Respect for elders is an important cultural value and in general, the Vietnamese culture values respect for authority and avoidance of conflict.  In the Vietnamese community, the benefit of the family and community comes before the individual.
While seniors travelling in Vietnam might enjoy the all-around respect for elders that the social fabric and Confucianism affords you – you are unlikely to enjoy any of the major travel discounts you enjoy at home.  But do ask about travel discounts as you are wheeling and dealing with the email and Internet back home when you are planning your travels.
Travelling on a budget
You can choose to go luxurious with the five-star hotels at more than $700 for an overnight stay or opt to go more economical by staying at mini-hotels which are mostly rooms for rent by families who have space to spare. These are mostly air-conditioned and well-kept, and since most Vietnamese are friendly to travellers they can offer it to you at a bargain price. They can even provide you with extra beds or mattresses as well as other requests for a small, additional fee.
Dining out in Vietnam is YUM. Street food can be interesting and cheap too, but you should afford caution.  Most street foods are soup bowls with noodles, as is the usual Asian flair. However, there are also various restaurants that cater to European and Western tastes, including some Japanese and Chinese cuisine as well.
Vietnam's Pho (classic Vietnamese noodle soup) has captivated the world and can be found in many menus worldwide. In Vietnam, you'll see nearly every stall or restaurant serving Pho with beef, the typical combination. Fish sauce is also a staple, along with fresh fruits in season that you won't find back in your hometown like rambutans and longans.
Vietnamese people love to drink beer. Try the local pick-me-up drink and have a swig of bia hoi (Viet beer). If you prefer other beer brands you can find these in restaurants too, at a slightly more expensive price. As always, only drink bottled water and avoid eating raw food to prevent any stomach problems while travelling overseas, as you wouldn't want an illness to ruin your trip.
Ease of getting around
It's easy to flag a taxi cab when travelling in Vietnam, and you can distinguish them by their colors (yellow or green). Be prepared and jot down the exact destination's address for the drivers to follow as chances are they are not all too familiar with using the English language. Another way to go around is through bicycles or cyclos which are relatively cheaper but slower. Vietnam's cities are known for motor bicycles running in the major thoroughfares, so you can opt to ride one of your own by renting or buying one at a low price either in the capital Ho Chi Minh or Hanoi. Ask your tour guide or hotel officer for any information on the best deals where to hire or get a motorbike. Also don't forget you need a driving permit, although it is rare for Vietnamese police to check on foreigners on bikes.
Travelling tips
The climate in Vietnam varies in its three regions (North, South, Central), so it doesn't really matter which month you visit. Even if it's the summer or the winter season the weather will not be too hot or too cold for comfort, and generally, you'll be able to enjoy a visit to Vietnam without worrying too much about the climate. However, if you're a beach aficionado which is in the North and South areas of Vietnam, it's best to go from April to May. The major cities can be really busy during the peak seasons (November to March) so careful not to join the rest of the tourists during these months.
Establishments are open as early as 7 in the morning up to 6 in the evening, and Vietnamese people take their breaks seriously. Nothing can disturb their lunch hour so if you arrive at a shop from 12nn up to a little before 2 pm chances are you'll find the shop closed for lunch. Banks and government offices are the same. To visit temples you can go anytime from 5:00 am to 9:00 pm, while if you wish for entertainment clubs are open up to the wee hours of the morning (usually around past midnights, like 2:00 am).
Going online is pretty easy since virtually all buildings and businesses now have an internet connection. If you want to use the internet, you can do so for a minimal fee, although some luxury hotels do offer this service for free. Nowadays many internet cafés have sprouted in the cities, and you can use their workstations or connect your laptop with no difficulty at all.
The manner and style of clothing are important, as Vietnamese people tend to be very conservative which means only long-sleeved shirts and pants are acceptable. Wearing clothes that show off even a little skin in the public is prohibited even for foreigners. Shoes are always left outside before entering a temple, a pagoda, or even someone's home. Taking photographs of infantrymen or members of the armed forces is a no-no as this may be seen as a hostile act to provoke them. Similarly do not bring your camera when visiting the indigenous tribes in Vietnam as this is regarded as an invasion of privacy.
Vietnam has a lot to offer in terms of scenic spots, and these include the populous and artful city of Hanoi, the historical city of Ho Chi Minh near the river of Saigon, the enchanting caverns and waterways along Halong Bay, the grottos inside the majestic Phong Nha Cave which is the largest in the country, the appealing and noteworthy gastronomy in Hoi An, the spotless beaches in Mui Ne and Nha Trang, and the magnificent old ruins of the Champa Kingdom. Vietnam has a bustling art community with a number of museums and galleries for your viewing pleasure. Hué is the old capital of Vietnam and is home to numerous religious towers and temples where you can spend a day of meditation and cultural immersion.
Shopping in Vietnam can be a bargain! Many tourists bring home items of fine cloth with lacework, delicate silk, crafts with mother-of-pearl designs, and even bamboo furniture including chairs, mats, curtains, and blinds.