Best Caribbean Islands to Unwind and Relax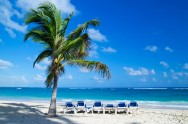 With its endless days of sunshine, picture-perfect beaches and rich cultures, the Caribbean is a great place to take a relaxing holiday. Arranging the perfect getaway to this alluring part of the world is made simple, thanks to companies like Saga Holidays. Here are some of the fantastic destinations in the Caribbean that are waiting to be enjoyed.
St. Lucia
The island of St. Lucia features a large number of luxurious all-inclusive resorts where pure relaxation is guaranteed. This picturesque tropical island is blessed with gorgeous stretches of golden sand sat against luscious green inland peaks.
One of the great things about the island of St. Lucia is that the atmosphere tends to be low key, while a range of activities such as golf, nature trails and sulphur spring exploring are also on hand to create the excitement.
The Bahamas
People who love to play golf while they are on holiday will find several challenging courses in the Bahamas where they can get back into the swing of things. The cool, clear waters that surround the Bahamas also boast some excellent fishing sites, while there are also several secluded beaches where visitors can escape from the hustle and bustle of modern life. The larger beaches on the Bahamas are lined with resorts, where every need of guests is taken care of my teams of experienced staff.
Barbados
The beautiful island of Barbados is just waiting to be enjoyed by people who want to discover the vibrant culture of the Caribbean in exuberant style, including celebrities. Many of the island's luxurious resorts arrange the special song and dance shows, where guests can soak up the magic of the Caribbean while sipping a cool cocktail (or two!). In addition to the stunning sandy beaches, Barbados also features a number of interesting attractions and experiences – the wildlife reserve, National Heroes Square – and visitors can grab a seat to watch a unique cricket match before taking the Mount Gay Distillery Tour to learn all about how the Caribbean's favourite tipple is made.
Jamaica
This is one of the largest islands in the whole of the Caribbean and there are plenty of great beaches to choose from, all of which are fringed by palm trees and feature chilled out beach bars where visitors can sit and watch the world go by. Jamaica is the home of reggae and listening to a live reggae band is the perfect relaxing evening entertainment. People who are feeling adventurous can also get into the groove and try their hand at one of the local traditional dances that is an important part of Jamaica's culture. Other popular activities here include swimming with dolphins, fishing, playing golf and taking an unforgettable dinner cruise while watching the colourful tropical sunset.
Aruba
This is a real paradise for people who want to unwind while getting a feel for all that the Caribbean has to offer. Holidaymakers who want to explore can take a special hour day tour of the area, which allows them to explore attractions such as Baby Beach, the Bushiribana Gold Ruins and the 18th century Our Lady of Alto Vista Chapel. Aruba also offers great shopping opportunities, rich and delicious cuisine and plenty of luxurious resorts that provide their guests with plenty of pampering.
Every island shares the same high level of beauty, relaxation and adventure, but each one has its own charm. The question is – which one catches you eye? If in doubt, you can always visit more than one.