London Travel Tips: How Seniors Can Have A Cheap Holiday In London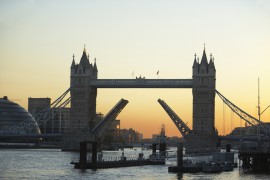 London is an amazing city, truly world-class with blockbuster attractions and a see-before-you-die vibe. However, it can be pricey. Imagine you have a vacuum cleaner attached to your pocket and you'll have some idea of the expense of an average London day! But no need to worry as we have prepared these London travel tips for you.
The first thing to ensure is that you get flights to London in the most comfortable class you can afford. Whether it's Economy with extra legroom, Premium Economy, or better, you'll need to arrive feeling as fresh as possible and not like a sardine recently released from a can!
So much of London is beyond money. It's a city of fascinating history – of the cobbled streets of Charles Dickens's time and the gilded palaces of the monarchy, the bustling street markets, and the trendy, cutting-edge areas. The best way to absorb it is on foot. There are heaps of great walking tours you can join for about £10 or you can strike out on your own and explore the "villages" that make up the city – Highgate, South Kensington, Wimbledon, Camden, Brick Lane, and Whitechapel …
The daily royal ceremonies such as the Changing of the Guards are free. They take place at Horse Guards Parade and outside Buckingham Palace.
A good number of the masterpiece-stuffed museums and galleries are free. These include the British Museum, the Museum of London and the human-scale Geffrye Museum, the National Portrait Gallery and National Gallery, and the Tates (Tate Modern and Tate Britain).
You can queue up for discounted theatre tickets at Tkts in Leicester Square and enjoy world-class musicals and plays. Tkts is run by the Society of London Theatre, the industry body that represents the city's theatres. Translation: it's safe to buy tickets there!
The London pub is an institution, reason alone to take cheap flights to London. There are some real standouts here, such as Ye Old Cheshire Cheese Pub on Fleet Street (Charles Dickens used to drink here), caverny Gordon's Wine Bar in Embankment, and the George Inn, near London Bridge, which harks back to the 17th century. There are popular pub chains too such as The Slug and Lettuce that serve meals and you may be able to score a Buy-One-Get-One-Free deal.
London is the most expensive city for public transportation. Yes, the most expensive in the world!  The only way to do it is to invest in an Oyster card before you go. That way a Zone 1 ticket (if you wanted to explore the sights of Central London, say) costs £2 rather than an eye-watering £4.30 cash fare. You can load more credit on your card virtually anywhere – Tube stations, local shops.
If you really want to stretch your legs you could rent a bike to get around. The Barclays Cycle Hire, nicknamed Boris Bikes after the Mayor of London Boris Johnson, have a small Access fee of £1 for 24 hours and journeys of up to 30 minutes are free – more than enough time to zip between attractions in Central London.
And forget about those pricey bus tours (unless you really want to hear the narration). The No. 11 is an excellent route for Oyster-card-wielding visitors. It passes Westminster Abbey, Parliament Square, Trafalgar Square, and St Paul's Cathedral. Others are numbers 8 (Shoreditch, Brick Lane, and Bow Church), 15 (the Tower of London and Monument), 23 (Portobello Road and Marble Arch), 24 (Camden Town, Regents Park, and Hampstead), and the Docklands Light Rail to Royal Greenwich.
Finally, pack a rain jacket and umbrella. The Great British Summer's soggy reputation is often well deserved!