5 Local Produce Markets Worth Travelling For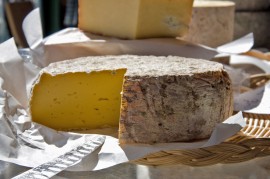 When on vacation, while all the hotel food and restaurant meals are enjoyable, sometimes travellers really just feel like eating some fresh, simple, healthy food. However, when you're travelling around the globe, it can often be difficult to find places to purchase organic fruit and veg or locally-grown meats, baked goods and more. That's where farmers markets come in. Most major tourist destinations hold markets on a regular basis. Apart from being a great place to purchase food, farmers markets are also the perfect environment to meet local vendors and other shoppers and enjoy tasting the specialised flavours of the destination. From markets set on iconic beaches to those in the hub of Europe, there is an option to suit every type of taste. Read on for five fresh farmers markets around the world to visit on your next holiday.
Mindil Beach Sunset Market in Darwin
If you're are looking for a hotel and are looking for a market close to the city, you can't go past the Mindil Beach Sunset Market. Located at beautiful Mindil Beach, not far from the Sky City Casino, the Market is one of the most popular tourist attractions in Darwin and one of the most scenic. Renowned for the view of the spectacular sunset over Mindil Beach, this large market is full of fresh goodies to tantalise taste buds. Meander around the market and take your pick of produce from more than 60 food stalls and 1200 menu items. Operators sell food delights from five continents, so visitors can grab a dish of Thai, Sri Lankan, Mexican, Italian, Chinese, Malaysian, Portuguese, Brazilian and other cuisines. Those looking to taste some Aussie flavours can try dishes such as kangaroo, crocodile and emu.
Marche des Enfants Rouges in Paris
Taking its name from the children dressed in red that used to live in the 16th-century orphanage on the site, the Marche des Enfants Rouges is a Paris institution. It is the oldest covered market in the fashionable city, and the imposing building was first built in 1916. After it was destroyed in the 1980s local residents successfully campaigned to have the imposing structure rebuilt, and the deluxe food market reopened in 2000. Although small in size (it contains around 20 stalls), the market features a wonderful variety of cuisine types that will cater to every taste. Stalls sell a range of ready-to-eat dishes that cover international flavours such as French, Italian, Lebanese, African, Japanese, West Indian and Caribbean. Marche des Enfants Rouges is one of the most atmospheric food markets in Paris and a great place to pick up plenty of artisanal treats and organic produce.
Mercado de San Miguel in Madrid
If you're heading to Madrid, add a stop to Mercado de San Miguel to your itinerary. Housed within an early-20th-century iron and glass building, this is one of the most beautiful market settings in the city. The building, not far from Plaza Mayor, was empty for years but was renovated in 2009 and now boasts at least 33 shopping and dining stalls plus an inviting cafe space. This lovely foodie destination features vendors selling everything from fresh fruit and veg to caviar, chocolate, baked goods, seafood and frozen yoghurt. Tapas tasting plates are also one of the most popular options for locals and tourists alike.
La Boqueria Market in Barcelona
La Boqueria Market is one of the largest and most popular food markets in all of Europe and is a true feast for the senses.  Located on well-known La Rambla Boulevard, behind a grand iron entrance, this indoor market is the perfect place to find a huge variety of food from around the globe. From fresh fruit and veg to seafood and spices, as well as cheeses, dried fruit, olives, preserves, meat and take-home meals, there is something to satisfy every craving. La Boqueria Market is also an ideal spot to sample the traditional Spanish dish, seafood paella, as well as a variety of tapas treats.
Union Square Greenmarket in New York City
Open year-round, the renowned Union Square Greenmarket in New York City is run by an organisation called Grow NYC that promotes local agriculture and farm-fresh produce. The market first opened in 1976 and is now host to more than 140 regional farmers, fishermen and bakers who head to Union Square each week to sell their wares to both locals and tourists. Visitors to Greenmarket can choose from a dizzying array of fresh local food such as heritage meats, fruit and veg, jams, cheeses, bread, maple syrup and more.