Hawaii Travel Tips for Seniors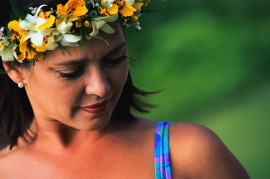 One of the world's most famous places for sun, sand, and leisure, Hawaii is an easy choice for a great holiday, particularly as a seniors travel destination. A popular destination for relocation retirees, Hawaii is also a very senior-friendly destination. For example, a law was recently passed requiring public highways to be made fully accessible for all. There are also lots of great discounts you can pick up to make your holiday that bit more affordable. Check out our essential Hawaii travel tips for getting the most out of senior travel holidays.
Shop around and save. One advantage of visiting a popular tourist destination such as Hawaii is that there's plenty of competition in the tourist industry, and many discounts are available if you shop around. You will find seniors discounts pretty much at every attraction and many restaurants and hotels. If you don't see it, make sure you ask  Many seniors travel discounts start at age 50.  Don't forget to carry proof of age with you.
Hotel and apartment deals.  Some hotel resorts will offer discount accommodation.  Most of the large hotel chains offer seniors travel discounts: for example, Outrigger resorts in Waikiki, Maui, Kauai, and the Big Island of Hawaii offer special FiftyPlus rates. Castle Hotels and Resorts offer senior travel discounts if you are over 50 and so does Aston.  Hawaii is a great place to get an apartment if you prefer this style of accommodation, there are some great deals around.  You can be super organized and have Island Grocery Service do your shopping and stock your apartment before you arrive.  I love this concept!
Feast on fantastic food.  As a multicultural island state, Hawaii has a distinct cuisine made up of a number of unique specialties. You can try amazing dishes like fish sauced with fresh coconut, laulau (steamed meat wrapped in leaves), manapua (a large bun filled with shredded meat), cocoa puffs, Hawaiian cookies, and many more. To sample some of these treats, you can join one of the many food tours available.  Many local restaurants offer great seniors deals on certain nights so be sure to do your research.
Take in the history at Pearl Harbor.  The attack on Pearl Harbor and its consequent effects on the course of World War II was probably Hawaii's most significant moment in history. One of the most interesting ways to revisit this period is to take a tour of the USS Missouri, which is docked at Pearl Harbor. You can see all areas of this massive 900-foot long battleship, which was the scene of the Japanese surrender to the Allies in 1945.
Have a health and wellness holiday.  Hawaii is a top location for health spas, with a strong emphasis on catering for senior clients. During your stay, you can try out a number of local health treatments such as a lorni lorni massage, local herbal remedies, and aromatherapy Hawaiian style. You can also avail of meditation, spiritual retreats, and art and dance therapy. The Hawaii Island Wellness Travel Association lists dozens of health holiday locations
Cruise around the islands. As well as being the perfect option for a simple and relaxing holiday, a cruise is also one of the least taxing ways to see Hawaii's islands up close. You'll get the benefit of all the usual facilities of a hotel plus get to experience many Hawaii locations without the burden of overland travel. A number of cruise operators offer different voyages that take in stopovers at breathtaking locations such as Kona-Kailua, Kauai, Hilo, Kahului, and Honolulu.  Most of them also offer great seniors travel deals.
Souvenirs. You won't want to go all the way to Hawaii without bringing home some great souvenirs for that special someone at home. To do so without breaking the bank, head to Hilo Hattie, considered the top souvenir location in the state. You can pick up simple gifts like macadamia nuts, shell leis, and Kona coffee among many others. They even offer a free shuttle bus Shopping Tour that takes in a number of their stores plus a free tour of downtown Honolulu.  For something truly Hawaiian you can also visit the International Marketplace where you can get all sorts of local crafts from the supremely tacky to the truly intricate traditional.