Best Activity in Fiji for Couples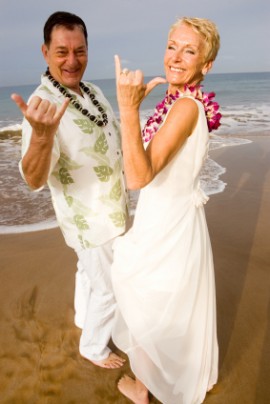 Warm breezes, swaying palm trees, the twinkle of stars and sounds of the ocean … Whatever you might first picture when thinking about an island escape, the romance of the tropics is certainly undisputed. If you're planning a couples-only holiday to Fiji for a wedding, honeymoon, or special vacation, then you can take your pick of a multitude of beautiful sights and romantic activities to enjoy with your partner. Have your passport on hand, pack your sarong, and get ready for a loved-up trip to the South Pacific that you'll be remembering for decades to come. Read on for the best activity in Fiji for lovers.
Massage for Two
A lovely, relaxing way to start your Fijian holiday with your loved one is to book in for a massage together. Most resorts provide romantic spa packages to choose from; you can select from various styles of massage in a variety of peaceful settings. Listen to the waves break on a nearby beach and smell the aromatic oils and lotions used by experienced therapists and you'll both be in a relaxed state that will put you in the perfect mood for even more romance!
Sunrise or Sunset Walk Along the Beach
While Fiji is magical all year round and at any time of day, many visitors would argue that the most magnificent sights on the island occur at sunrise or sunset. There is nothing quite like a walk along a peaceful beach with your loved one at either time of the day to create romance. The many colours of the sky showcase the natural beauty of the Fijian islands, and the symbolic rise or setting of the sun can create a special atmosphere to talk about your deepest dreams and desires. As some of the most beautiful and romantic spots in Fiji are tucked away from sight, why not ask your hotel concierge to suggest a private beach that you can whisk your partner off to for the morning or evening? Pack a picnic full of gourmet treats and spend some time breathing in the magical Fijian air as you hold hands and look into each other's eyes. Is there anything more romantic?
Hot Springs and Mud Pools
While some people might not automatically link rolling around in the mud with romance if you head to the Sabeto Hot Springs and Mud Pool in Fiji you're sure to see things in quite a different light. An outdoor version of a spa can be found at the base of The Sleeping Giant mountain range, where you will spend time soaking in the healing, therapeutic powers of the mud and hot water. At just a 20-minute drive from Nadi, you can easily enjoy a day trip to this popular attraction. Bring on the romance by having fun rubbing mud all over each other and then follow that up with some steamy time spent in the hot springs.
Rainforest Hike
Your South Pacific holiday would not be complete without a romantic, hand-in-hand stroll through some of the gorgeous rainforests found in Fiji. In particular, you can enjoy soaking up the sights of the magnificent natural surrounds in two of Fiji's national parks, Koronayitu and Bouma. Walks will showcase a variety of romantic waterfalls as well as spectacular views and a huge array of wildlife. Spend some time away from the crowds and breathe in the fresh air to feel invigorated and ready for your next romantic adventure.
Candlelight Dinner
One of the most pleasant and romantic things you can do when visiting Fiji with your partner is to enjoy a specially prepared candlelight dinner on the beach. Have your hotel help you arrange the perfect meal to wine and dine your loved one, either nearby the hotel or even at a private atoll. Feast under the stars while you marvel at the amazing scenery or simply spend the night gazing into each other's eyes. After dinner, you can sit and revel in the sounds of the crashing waves and wish upon a star for a happy future together.
About the Author: Tessa Jones is a travel writer and blogger with a passion for romantic vacations, five-star hotels, and couples-only resorts. She loves to spoil her husband (and herself) at luxurious destinations around the world and can often be found researching her next holiday destination online.