Travel Insurance for Seniors – Our Top Pick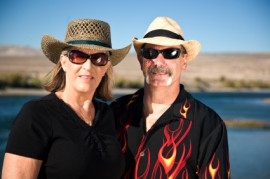 Seniors love to travel and explore the world.  Travel insurance for seniors should be at the top of the list along with passports and tickets. It doesn't matter whether you are going by plane, or hiring a car or booking a cruise you should not leave home without travel insurance. Unexpected incidents and accidents do occur, even on holidays and this is why travel insurance is so important. Taking out travel insurance can end up saving you thousands of dollars and can even end up saving your life.
Fast Cover Seniors Travel Insurance takes the complication out of organising top quality cover. With the option to do it online or to call and speak to someone directly over the phone Fast Cover Travel Insurance is ideal for senior travel insurance. Many senior travellers worry that they will not be covered for any pre-existing medical condition. At Fast Cover Travel Insurance over forty pre-existing medical conditions are covered, including Diabetes, Osteoporosis and Epilepsy. And if you would prefer to pay by cheque rather than over the Internet with a credit card you can. Fast Cover Travel Insurance is the smart and easy way for seniors to get the cover they need and the peace of mind they will be looked after if anything should happen while away from home.
Seniors who take out insurance with Fast Cover will travel with the confidence of knowing that if they are involved in an accident in India or any other part of the world there are a 24 hours global assistance line. A Local Emergency Assistance number is provided in 21 countries, otherwise, an International Reverse Charge Number back to Australia is also available. Fast Cover Travel Insurance partners with Allianze Australia and Allianz Global Assistance to make sure you can always speak to someone when you need to.
In a recent survey, one traveller described Fast Cover Travel Insurance as "the best travel service available, especially for seniors". Fast Cover Travel Insurance has dedicated call centre staff who understand the needs of seniors travelling. The customer service staff range in age including more mature operators who are aged in their fifties. Many insurance companies require seniors to fill out pages of paperwork before they are covered and even then the coverage will not include important details, which make Fast Cover the smart option for seniors.
Cruise holidays are one of the most preferred holidays for seniors. Yet many insurances policies will not cover accidents that may happen on board the ship. A Fast Cover policy means if the unexpected happens and you need to be medivaced off the ship you can be plus you will be covered for medical costs on the cruise. Many travellers have been inconvenienced by travel delay in recent years due to ash clouds and earthquakes. For travellers covered by Fast Cover Travel Insurance, the disruption was minimal. Holidaymakers or business travellers with Fast Cover Travel Insurance were able to book hotels or even alternative transport. So instead of been stranded at the airport as your cruise ship left port, covered passengers were able to book flights to meet their cruise.
For many seniors, their overseas holiday is a trip of a lifetime. One they have saved for throughout their working lives. It makes sense then that everything should be done to protect this dream. Fast Cover travel Insurance is quality senior travel insurance at low prices. Fast Cover Travel Insurance will let you travel in confidence.  Click here for more information about Fast Cover Seniors Travel Insurance.