Travel Tips for Ireland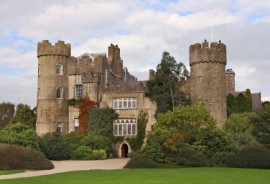 For most of us, there's no doubt that when thinking of Ireland we picture a small but magical island. Wide green fields, amazing historical castles and ruins, world-renowned writers and musicians, friendly people, and great fun over a pint of stout. The best part about this dream is that Ireland really has all of those great things and more. And there are plenty of special deals available just for seniors travel. Here are our top tips on getting the most out of your trip to Ireland.
Watch out for seniors travel discounts Even if it's not advertised in advance, a wide range of venues and attractions will have a special discount for seniors. Look out for prices marked OAP (Old Age Pensioner) – these are rates for all those over 60.
See all the great museums Many of the capital's great museums are free of charge, so you won't have to worry about finding discounts. If that's not enough, grab a Dublin Pass from www.dublinpass.ie to guarantee free entry to 31 top attractions as well as other exclusive benefits.
Save on car rentals Hiring a car in Ireland can be expensive, and some companies even refuse to rent to the over 70s. One agency is different – www.seniorcarrentalireland.com offers special deals for seniors travel, the over 55s. Visit their website to book online or find out how to book by telephone on their lines located in Australia.
Get around on public transport Dublin Bus offers a special three-day ticket just for tourists which gives you three days' unlimited travel on the bus, including the whole city bus network and the airport express bus for E25. Best of all, you can hop on and off the Dublin Bus Tour, where your driver will give you a special guide to extra discounts your ticket entitles you to at many top attractions.
Make the most of the home of golf While the sport was invented in nearby Scotland, there's no doubt that Ireland is golf's second home, and the country has literally dozens of world-class courses to prove it. And if you want to experience three top courses at a discount rate, why not try a Dublin Golf Pass available from the Dublin Tourism Office – see www.visitdublin.com.
Save on gifts for your loved ones When it comes to luxury goods, prices don't tend to be cheap in Europe, and Ireland is no exception. But if you're coming from outside the EU, you don't have to pay Value Added Tax (VAT). This means you're entitled to 17% off your purchases of gift items you're taking out of the country. Ask each store for a rebate form, and then hand them all in at the airport. Depending on the companies involved, you'll get a refund in cash, on your credit card, or by check in the mail.